Hey guys, it's Michelle again and I have a Oven Baked Chicken Fajitas for you today!
I hope you guys enjoy this dish!
What you will need:
Chicken Breasts
Red Onion
Green Pepper
1 (15oz) Diced Tomatoes with Jalapenos
1/2 tsp Adobe
2 tsp Chili Powder
1/2 tsp Oregano
1/2 tsp Garlic Powder
1/4 tsp Salt
Olive oil
Preheat the oven to 400.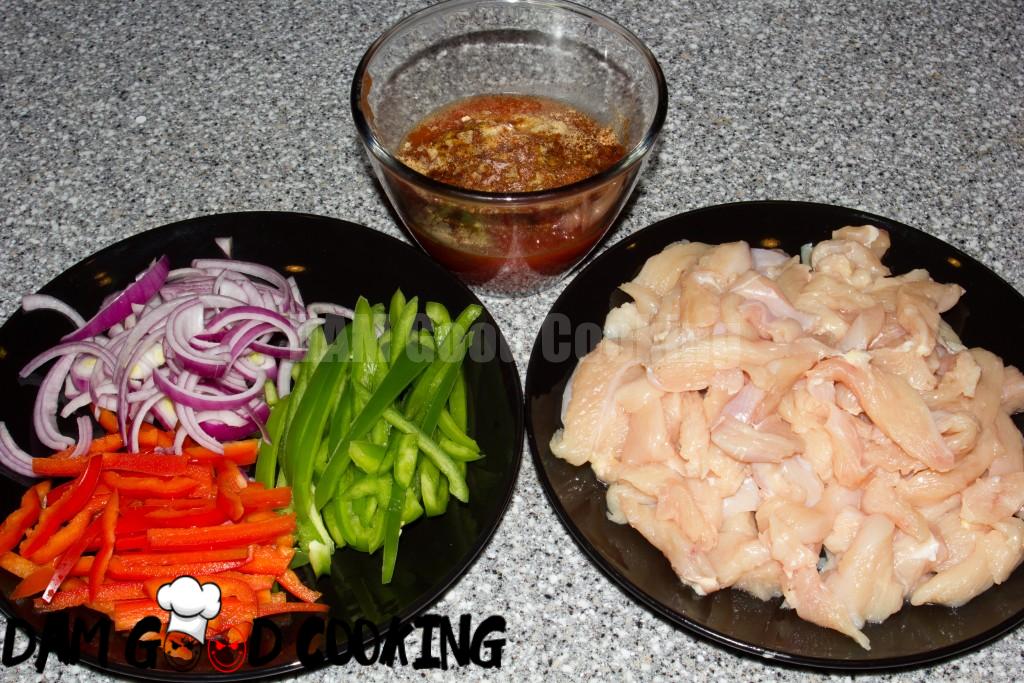 Chop the chicken, green pepper, red peppers and red onions into strips.  Add as many vegetables as you like! In a separate bowl add the tomatoes and the Adobe, Oregano, Garlic Powder, Chili Powder and Salt, then mix it all together.
Grease the pan with the Olive Oil, then place the chicken strips on top. Once you have the chicken placed in the pan, go ahead and add the diced tomatoes.
Last add the vegetables and combine everything together. Place it in the oven for 60 minutes or until the chicken is cooked through and the vegetables are done.
This was great with a side of brown rice!
[wpurp-searchable-recipe]Oven Baked Chicken Fajitas! – – – [/wpurp-searchable-recipe]