Heyyyyy, it is Michelle and today I am sharing with you a slow cooked Chicken Fajita Recipe!
This recipe is simple and has become a favorite in the bistro, so I hope you guys enjoy it as much as we do.
What you will need: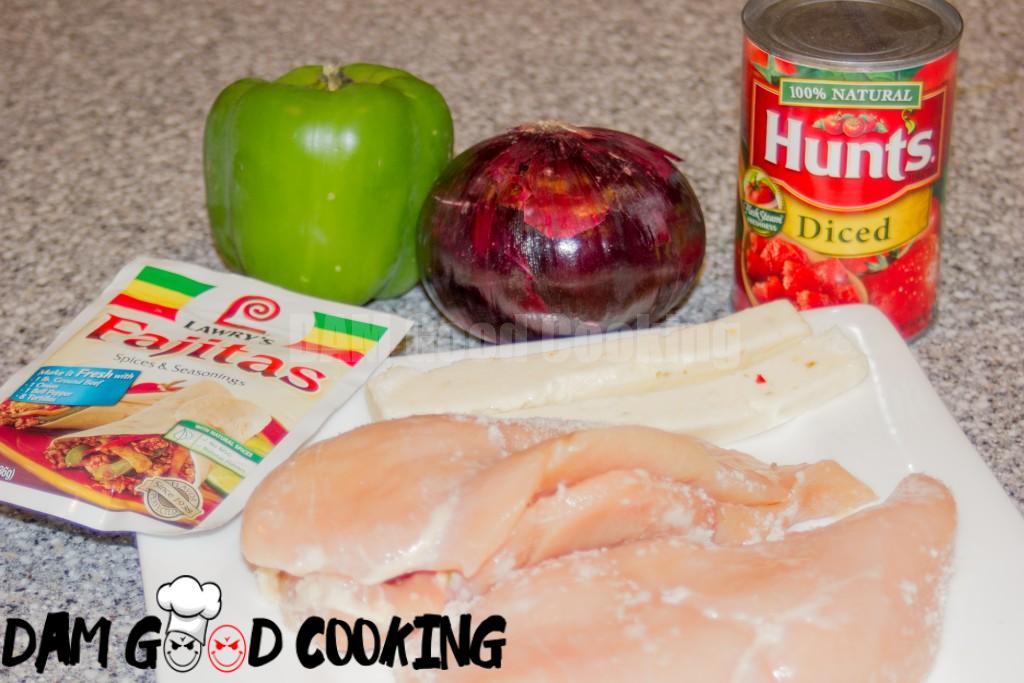 Boneless Skinless Chicken Breast Or you can but it with the skin on and just remove it
Mozzarella Cheese
Fajita Seasoning Beef or Chicken (I used beef)
Red Onion
Green Bell Pepper
Diced Tomatoes
Soft Taco Tortillas
Iceberg Lettuce or Bagged Salad
Like I always say ~ add whatever amount you want!
Add the chicken to the crock pot, then layer the onions and peppers on top of it: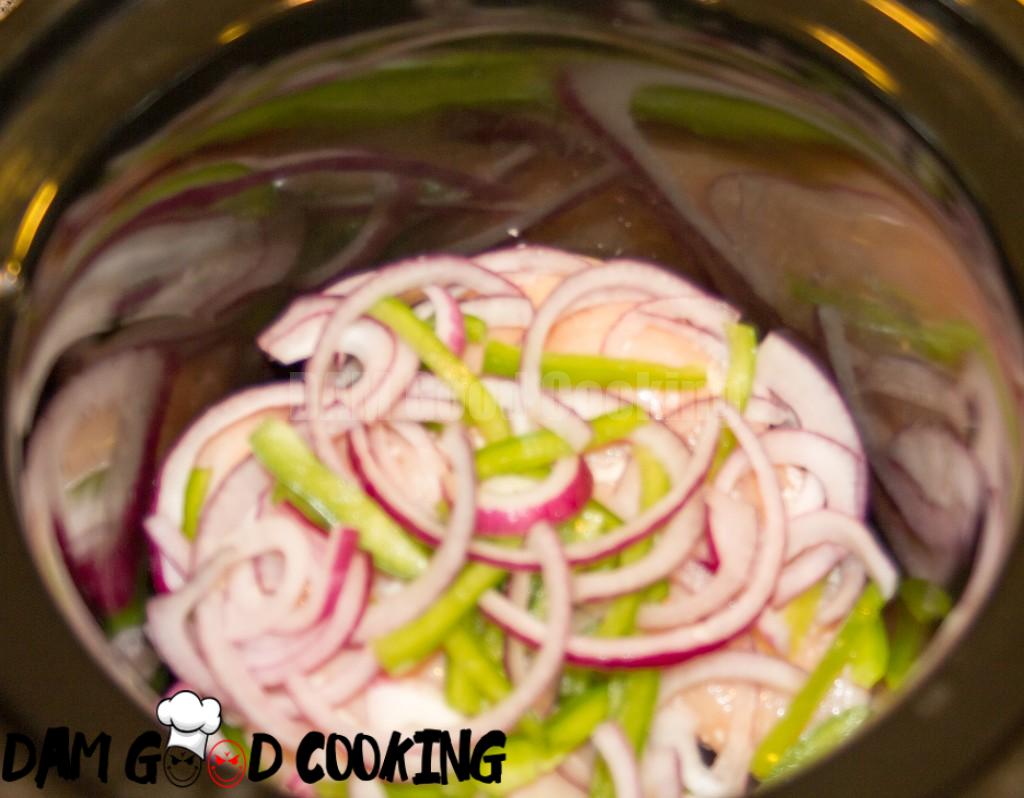 Add as much Fajita seasoning as you like (Since we had a smaller quantity of Chicken the whole packet would have been an overload of seasonings):
Add the can of diced tomatoes:
Set the slow cooker on low for 3-4 hours. Once the chicken is done, place the cheese in it and let it melt.
Now it is ready to be placed on your soft tortillas shells:
Enjoy & Thanks for stopping by![wpurp-searchable-recipe]DAM… This Chicken Fajita Recipe Was Good! – – – [/wpurp-searchable-recipe]