I am back with another recipe, DAM Good Way to make Potatoes REMIXED!!!
Hopefully Dave will be back in a few days…
Remember when we posted Looking for something new to Grill?  We got you covered! Well today… I have a remix on that recipe, that is going to blow you away.
Sidenote: I get very many complements on both these recipes!!!!
What you will need:
2 Corn on The Cobs
1/2 Red Onion
1/2 Green & Red Pepper
1 Green Squash
2 Potatoes
1 tsp Salt & Pepper Or Use what you like
1 tsp Adobe or Seasoned Salt Or Use what you like
Extra Virgin Olive Oil ~ Eyeball it (Not Pictured)
Foil
Shuck the corn and cut into three small pieces. Cut the Green & Red Peppers, Red Onion and Squash.
Mix all these in a blow and add your seasoning and Olive Oil.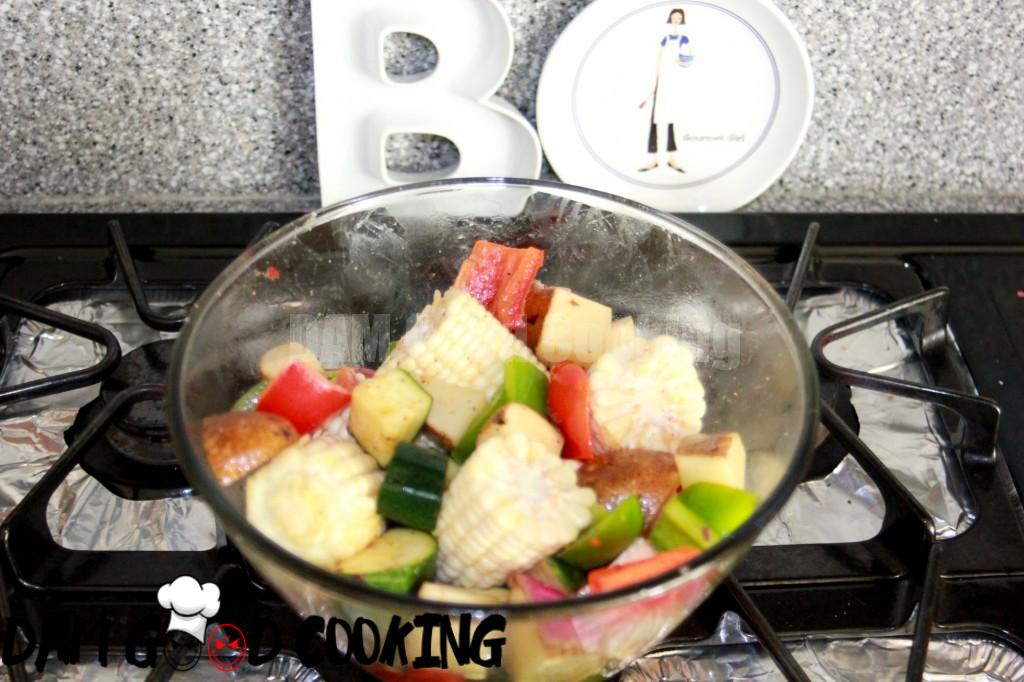 Now wrap everything in the bowl with some foil.  (Sorry this was not pictured, you can see how to wrap it in the foil HERE)  Make sure you wrap it up tight with the foil to prevent it from breaking open on the grill. A Tight wrap will contain the juices making this the best Potatoes you have ever had…. on the grill =) Now get it to the Grill and be sure to flip every 20 minutes. Total grilling time = 1 HOUR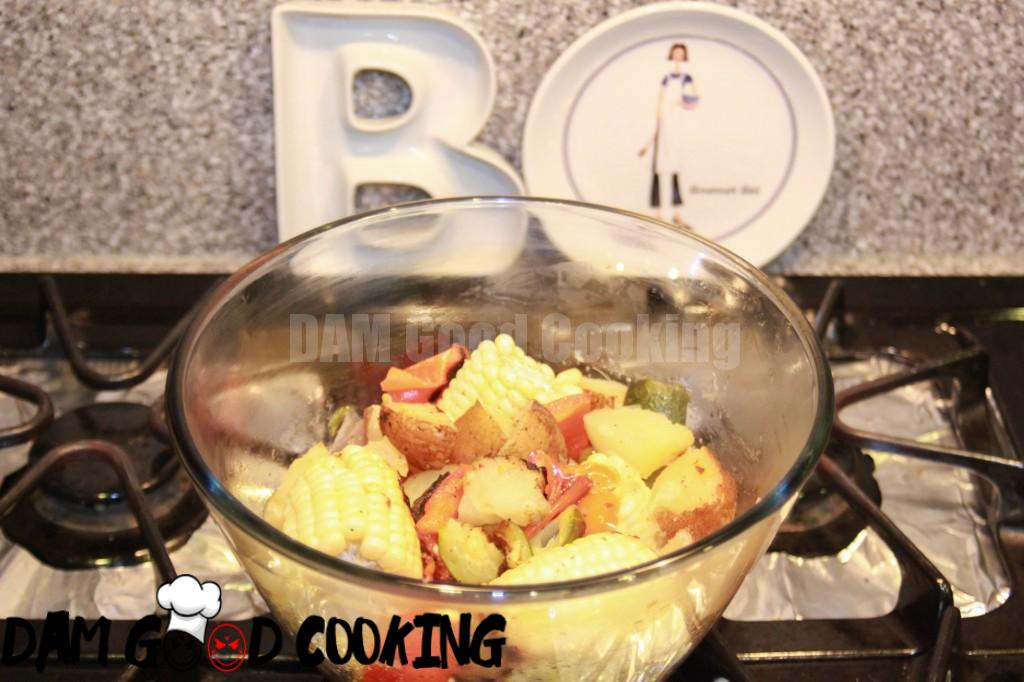 [wpurp-searchable-recipe]DAM Good Way To Make Potatoes! – – – [/wpurp-searchable-recipe]