If I had to guess, I'd say your waffle maker is probably collecting dust on the highest shelf in your kitchen, or deep in some cabinet you haven't opened in years. And that's assuming you even have a waffle maker.
Most people don't make waffles often enough to own an appliance dedicated to them. But waffle makers aren't just for waffles, and with copious amounts of cooking spray, you can use them to make just about anything you want.
Here are just 20 examples of unorthodox ways a waffle maker can be your best friend in the kitchen. If you don't have one, you'd better run out and get one (and thank me later).
#1. Waffle Maker Bacon
Bacon is delicious, but it's a pain in the ass to make and a greasy mess to clean up. If you only need to make a few pieces, use your waffle maker instead of a skillet to cut down on cooking and cleanup time.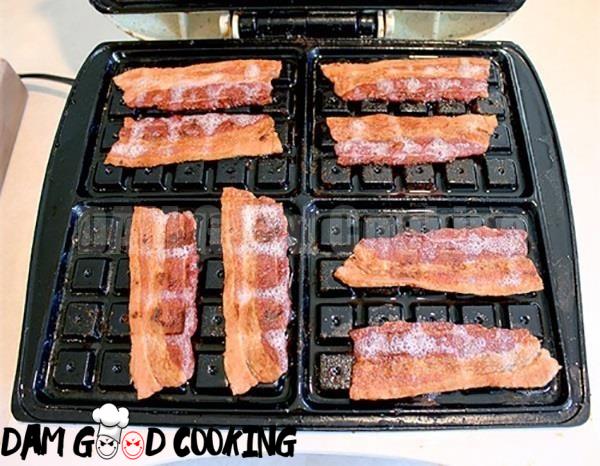 #2. Waffle Crust Pizza
Who needs a pizza stone when you have a waffle iron? Make your crust with homemade or store-bought dough, throw on some toppings, and finish it off in the oven.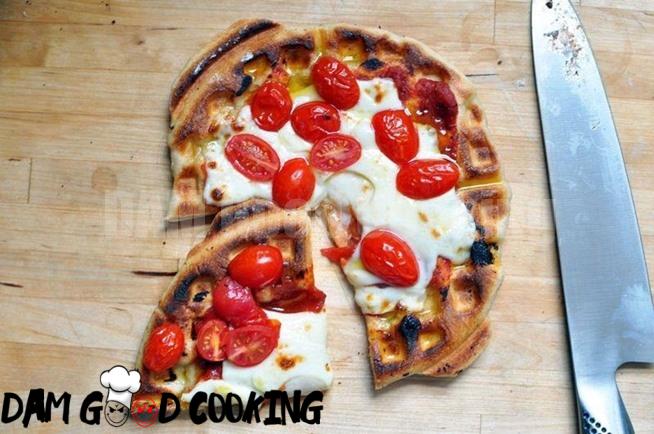 #3. Waffled Leftover Pizza
If you're not up to a homemade pizza, your waffle iron is a great way to reheat leftover slices from last night. You may have to fold each slice in half if you have a smaller iron, but the result is a gooey, delicious waffled pizza pocket.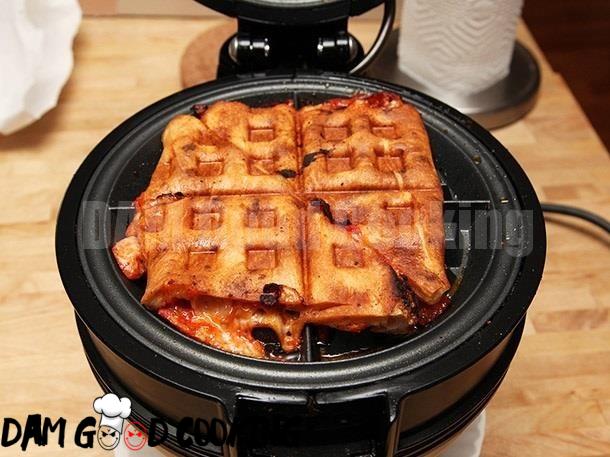 #4. Chocolate Chip Cookie Waffles
Need cookies right now? Put a scoop of your favorite dough in each section of your waffle maker and close the lid. You'll have soft, golden brown waffle cookies in 2 to 3 minutes instead of the usual 15 to 20.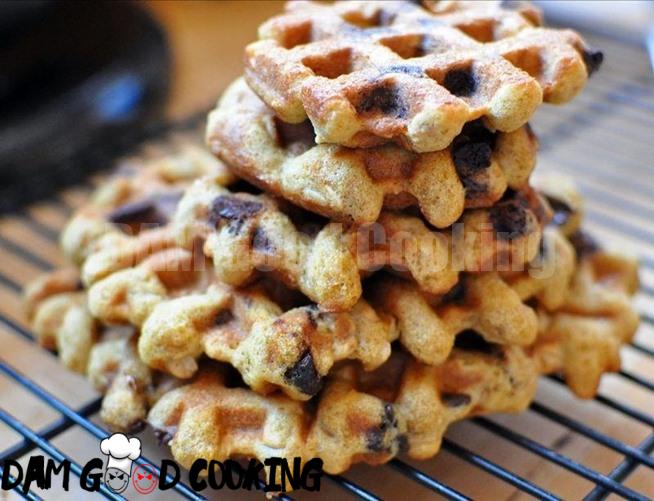 #5. Waffle-Fried Chicken & Waffles
If you're in the mood for a more hearty breakfast, throw some seasoned chicken on the waffle maker and have waffle-fried chicken and waffles. You can make it from scratch or use a mix for the waffles and gravy to make it simpler.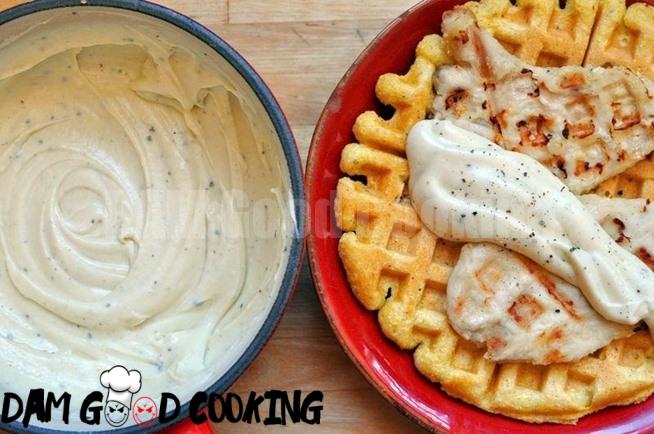 For an easier version, you can use premade popcorn chicken pieces to makecorn dog-style chicken and waffles instead.
#6. Waffled Scrambled Eggs
Beat a few eggs and add any other ingredients or seasonings you want, pour the mixture in your waffle iron, and wait about 3 minutes. Scrambled eggs with no stirring required.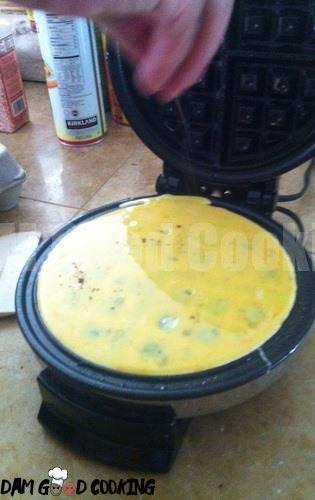 #7. Double Chocolate Doughnut Waffles
You can make waffled doughnuts with uncooked dough, or try waffling a premade one without the glaze. If you don't feel like making your own dough, you can buy mixes in almost any flavor imaginable.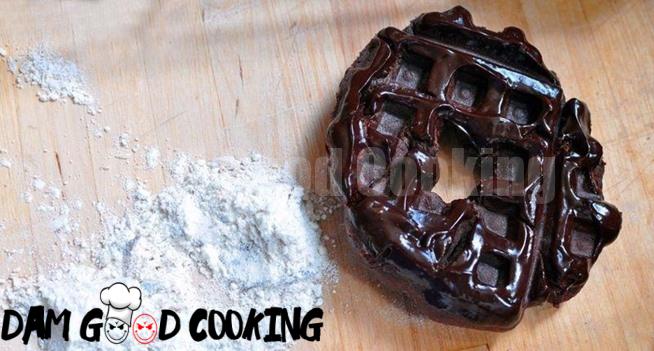 #8. Waffled Cheeseburger
The only thing better than a regular cheeseburger is a waffled cheeseburger. A thin patty will cook in under 5 minutes on the waffle iron and the cheese really melts into all the crevices.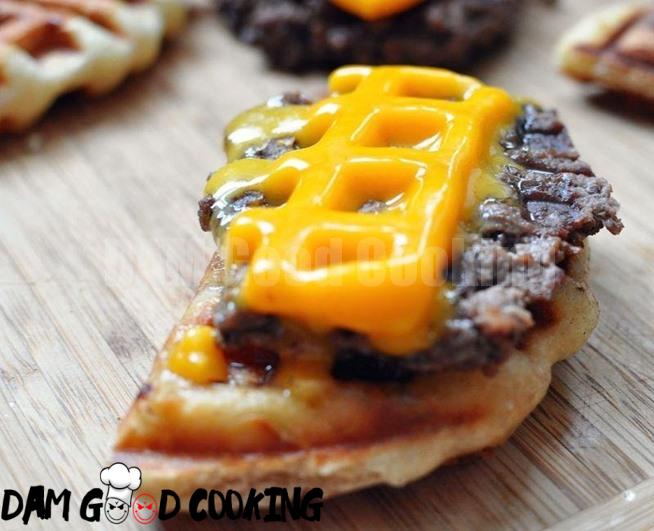 #9. Waffle Calzones (Aka Wa-Zones)
Stuff some pizza dough with ricotta, mozzarella, and any other toppings you like. Fold it shut and cook until the outsides are browned and you have a waffled calzone (or wa-zone, if you prefer).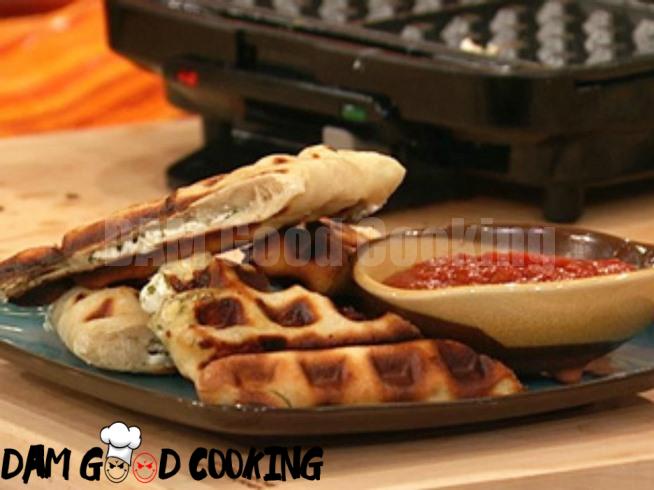 #10. Falafel Waffles
If for some reason you don't want to deep fry your falafel, make falafel waffles instead. It takes about 8 minutes and has the added bonus of being super fun to say.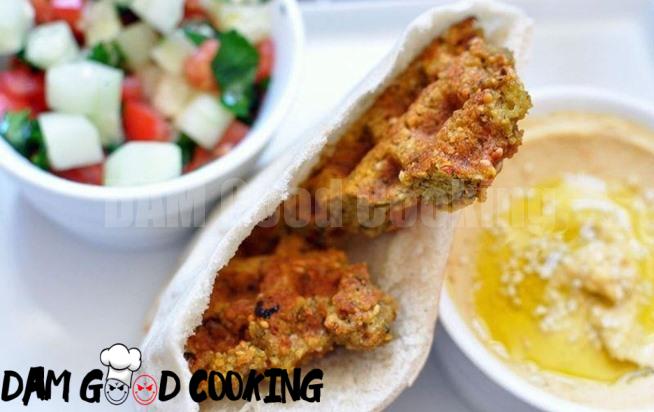 #11. Cupcake Waffles
Waffled cupcakes are a whole lot easier to eat (and frost) than regular cupcakes. They only take a few minutes to cook, and you can fill each hole with a little icing to decorate.
#12. Waffled Egg, Sunny Side Up
Fried eggs take a lot of practice and patience to perfect, but you can make them much easier with your waffle iron. Just crack one in the middle and let it cook with the lid up until it's as done as you want it.
#13. Mac & Cheese Waffles
If you coat mac and cheese in flour and breadcrumbs, it cooks with a nice crispy crust in your waffle maker. It's a nice twist on classic mac and cheese (plus the presentation is pretty awesome).
#14. Cinnamon Roll Waffles
Uncooked cinnamon rolls only take a few minutes to turn into delicious cinnamon roll waffles. The premade ones are perfect for this, but you could also use homemade dough.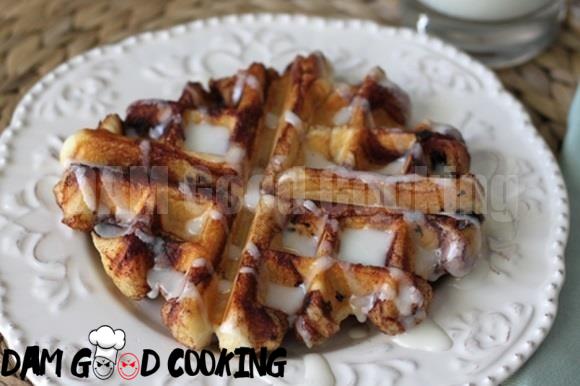 #15. Cake Batter Waffles
Make a batch of cake batter using your favorite recipe or boxed mix and use it to make cake batter waffles. It takes a lot less time than baking a cake, and you don't even have to cut it.
#16. Waffled Crescent Roll Pizza Pockets
Grab a pack of premade crescent rolls, stuff them with cheese and pepperoni, and waffle iron them for super easy pizza pockets.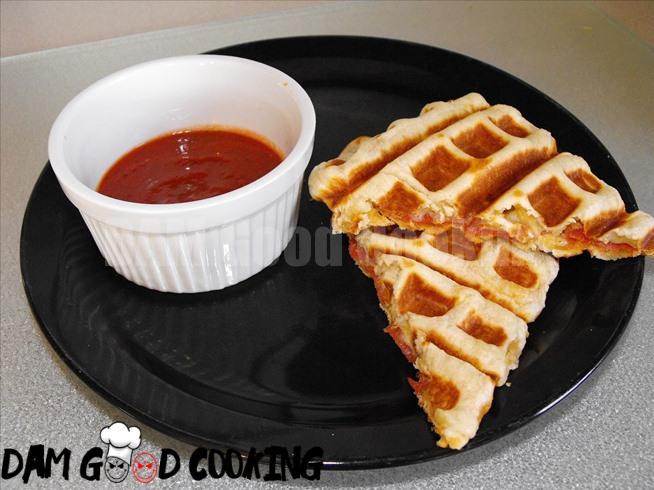 #17. Waffled Hashbrowns
A waffle iron is a much easier way to make hashbrowns compared to a skillet. They get crispy and you don't have to deal with flipping since they cook on both sides at the same time.
You can always use shredded potatoes, but the easiest way is to turn a bunch of tater tots into one big hashbrown.
#18. Waffled Soft Pretzels
Soft pretzels are kind of a pain to make, but totally worth it. Cooking them on the waffle iron will make them thinner and more chewy, and if you can't get the shape right, you can just make pretzel rolls instead.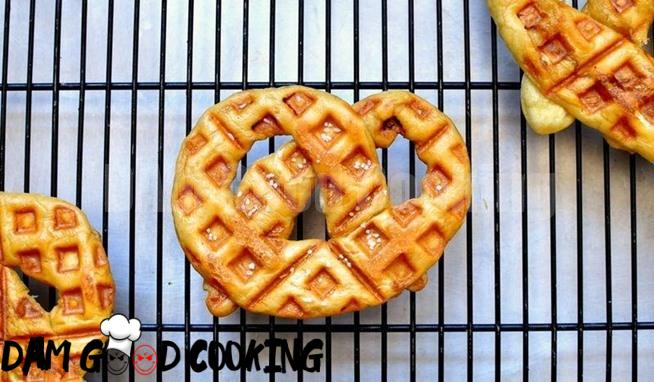 #19. Brownie Waffles
Mix up a batch of brownies from your favorite recipe or mix and pour the batter into your waffle maker. You can make a few full-size waffles, or a bunch of mini ones like these.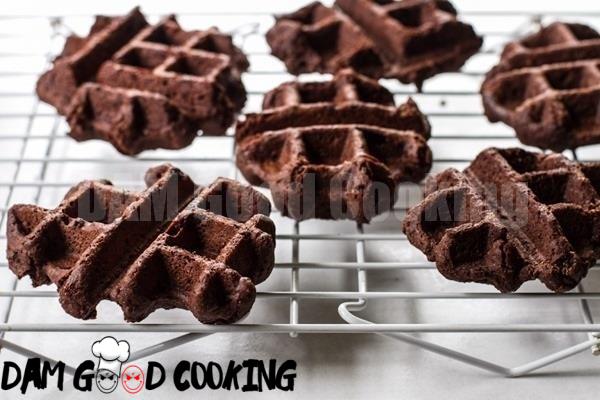 #20. Waffled Hot Dogs
Wrap a hot dog in bread, put it on the waffle iron, and pour batter over it for a waffled twist on corn dogs.
What's Your Favorite Waffle Creation?
Got another clever use for a waffle maker that's not on the list? Share it with us in the comments below, and make sure to include a picture!
Save