Hello and welcome back to DamGoodCooking.com!
I haven't been following up with the 'What did i have this past weekend' blogs, mainly because I have been extremely busy with new apps I'm developing, the book I'm writing and the other 20 blogs we run…. we have been busy my friend!
Honestly, this is not what I had this past weekend, I think this is more like what I had last month!  LOL
This past weekend I actually made something spectacular on the Grill.  That Recipe will be coming in the next few days so stay tuned.
This was simply just a different way of making the chicken on the Grill.
Here's what I did
Grab your chicken, seasoning it with your favs (salt, pepper or whatever you love)
I didn't make the sauce from scratch this time, had this bottle laying around, so this is what I will be using.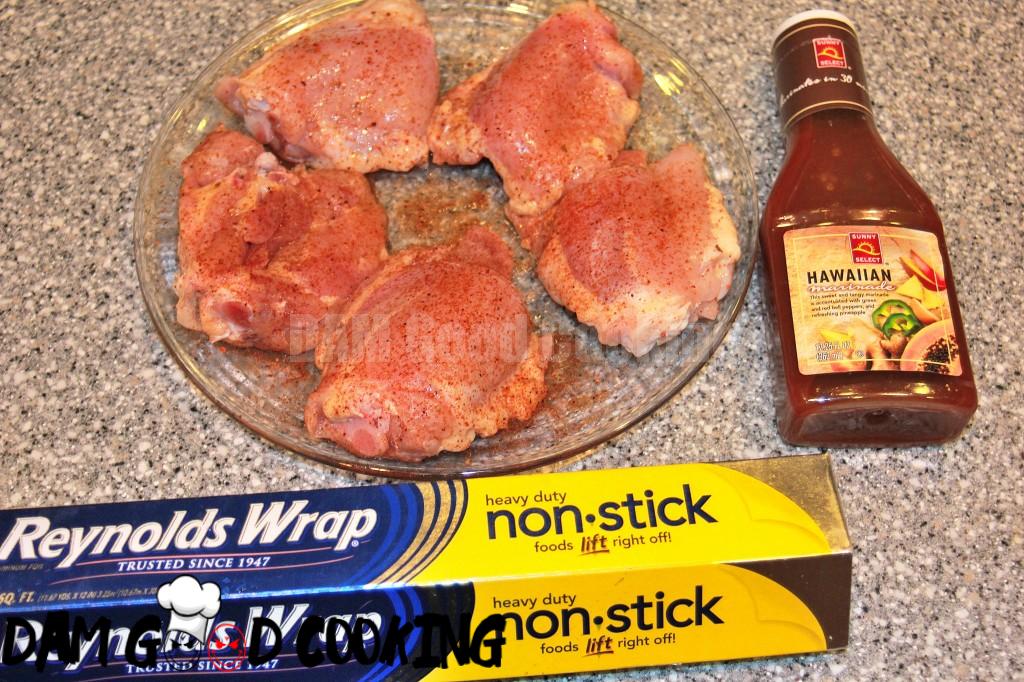 Next layer some sauce on some non-stick foil.  (Oh side note, I don't even buy the non-stick foil anymore, its a tad bit pricier then regular foil but worked great.  When I went back home to visit, my mom was using the cheap foil to make chicken and other fragile items on the grill.  The only thing she did differently was spray it with the non-stick spray which last forever – don't know why I never thought of this).
I know it looks nasty – oh well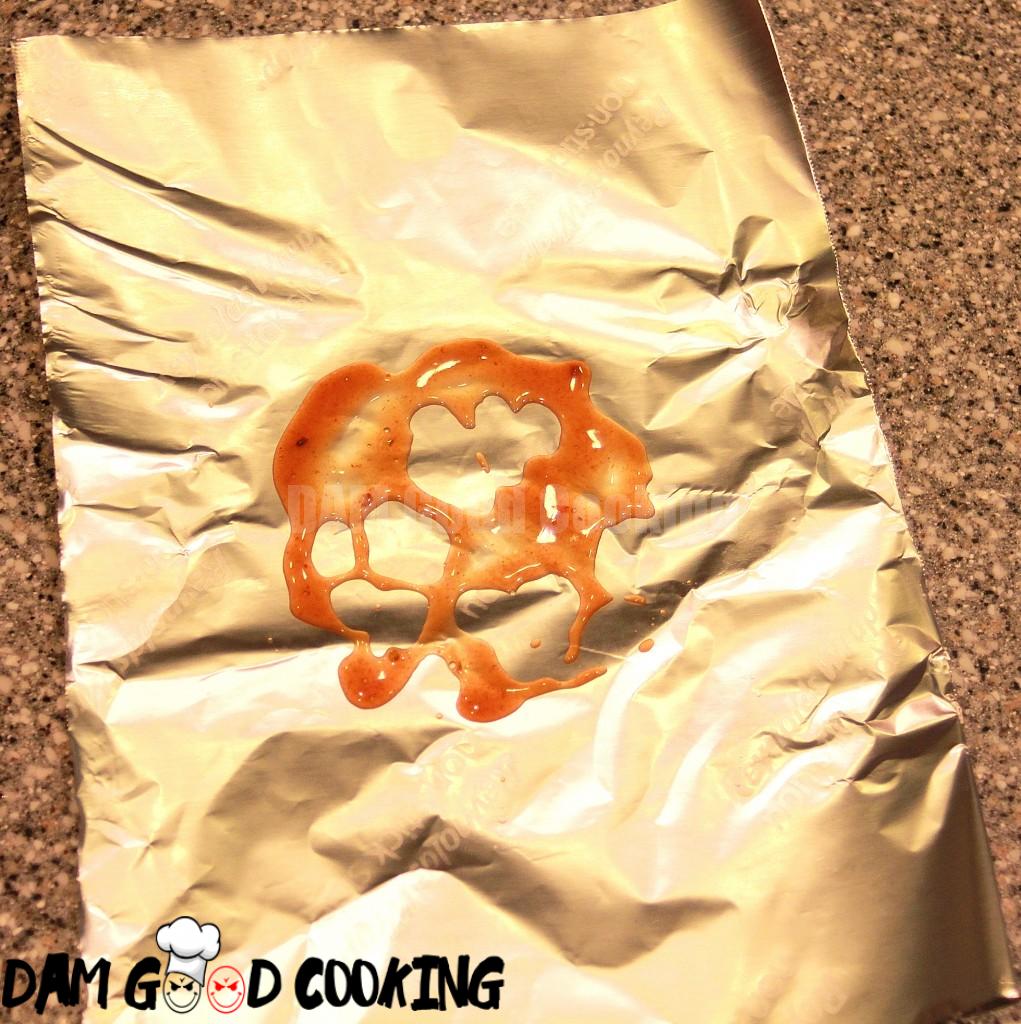 Next place the chicken in the nasty looking but great tasting sauce =)
Layer the unexposed-to-sauce side with some sauce!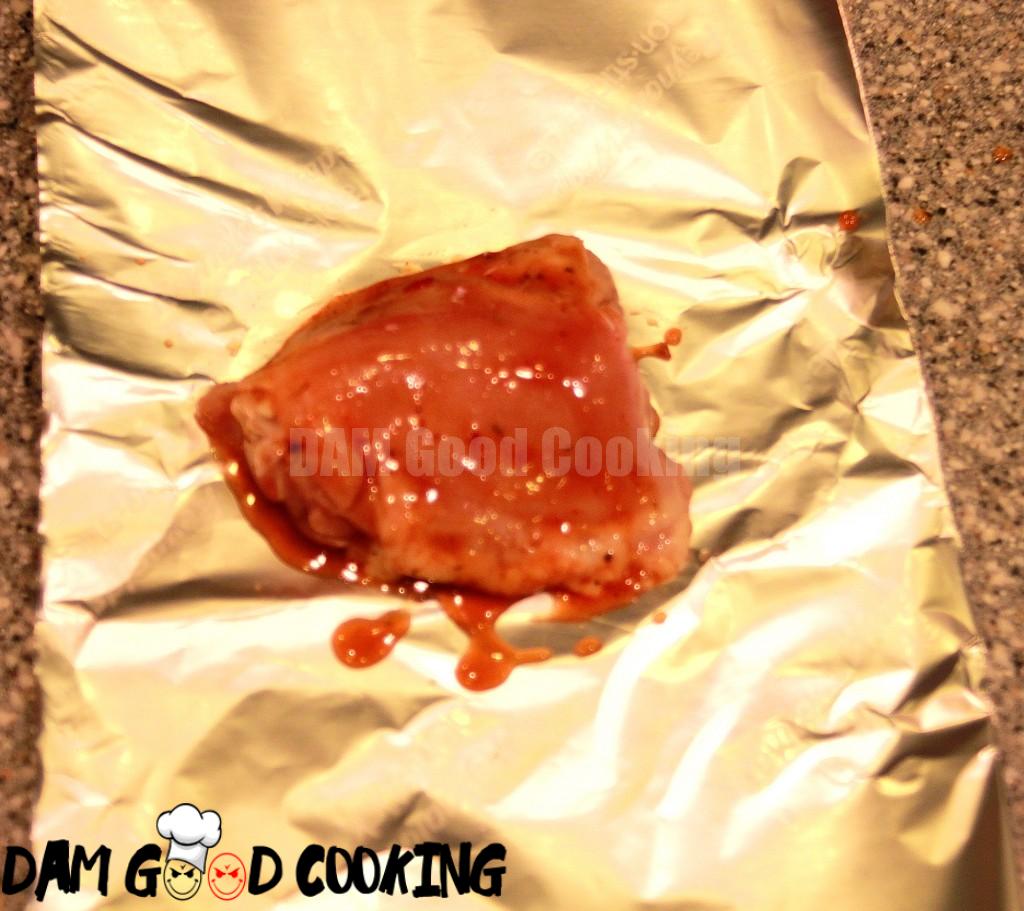 Next wrap that baby up and get it to the grill.  I left mines on for 25 minutes, flipping it every 6 or 7 minutes
Dinners served….WALLA!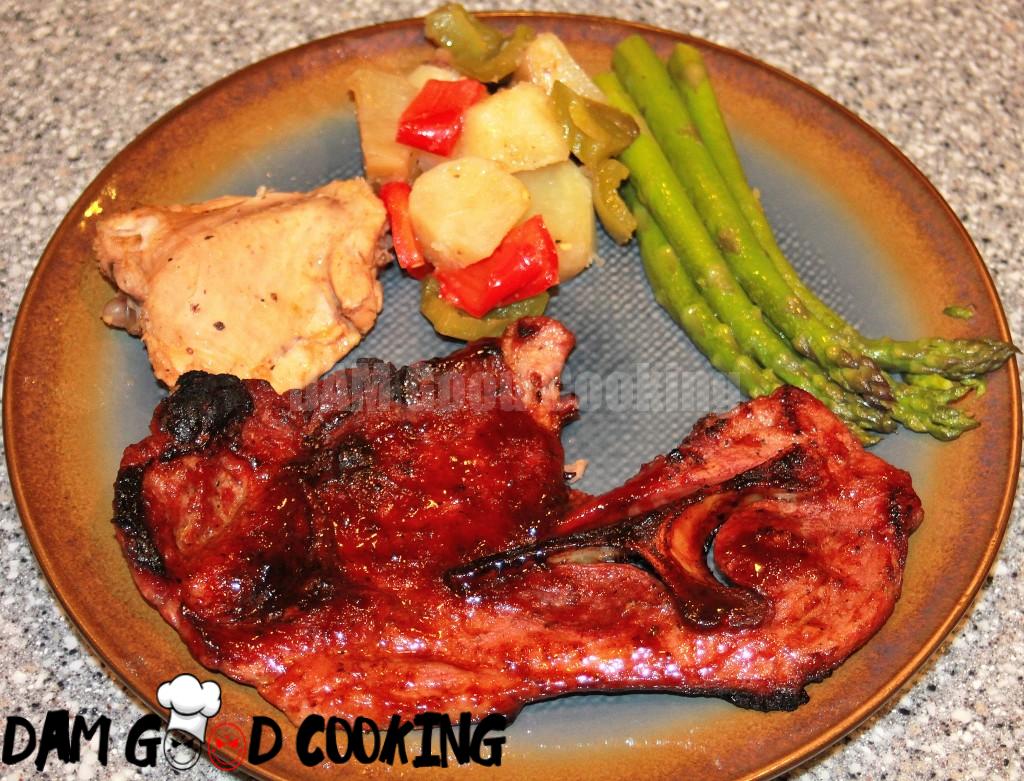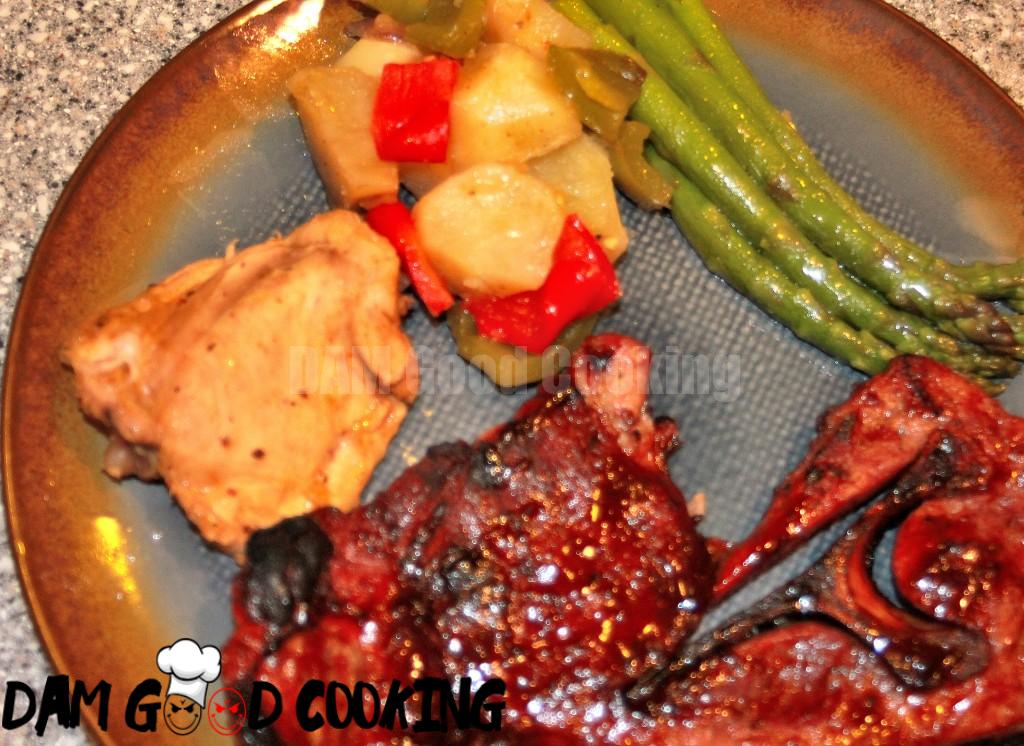 What have you tried similar to this?  Please share!