3 eggs
1 small bunch chives
2 biscuits (recipe to follow)
4 slices oven roasted tomato (recipe to follow)
1 tsp butter
salt and pepper
In a small nonstick skillet over medium-low heat, melt butter. Whisk eggs, chives, and salt and pepper until combined and slightly frothy. Pour eggs into skillet and let sit about 30 seconds. Using a spatula, slowly and continually sir eggs as they begin to scramble. Continue cooking about 4 minutes until eggs are softly scrambled. Set aside.
Cut each biscuit in half and top with 2 tomato slices. Divide scrambled eggs between biscuits.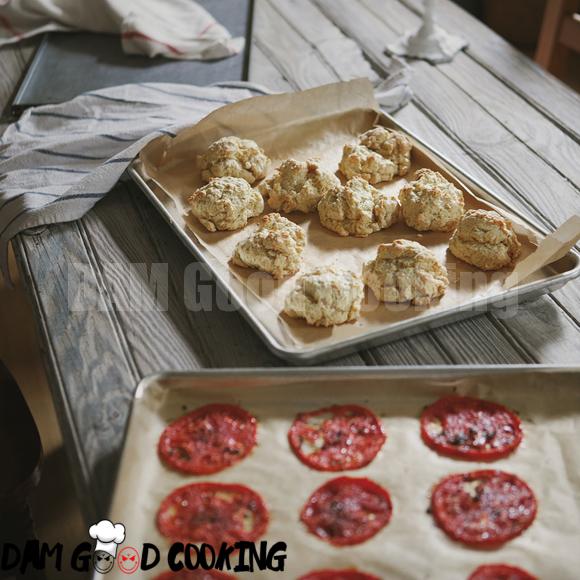 Buttermilk Biscuits
2 ¾ cup all-purpose flour
2 tbsp sugar
4 tsp baking powder
1 tsp salt
1 tsp baking soda
1 ¼ cup chilled unsalted butter, cut into ¼ inch pieces
1 cup low-fat buttermilk
Preheat oven to 425°. In a large mixing bowl combine flour, sugar, baking powder, salt and baking soda. Cut in the chilled butter into the dry ingredients until a coarse meal forms. Add buttermilk and stir until moist. Drop the dough in ¼ cup amounts onto a prepared baking sheet and bake for 15 minutes, until golden brown. Serve warm.
Oven Roasted Tomatoes
1 large tomato, sliced thinly
1/2 tbs olive oil
salt, pepper to taste
Preheat oven to 400°. In a small bowl, toss tomatos, olive oil, salt and pepper. Line a baking sheet with parchment paper and roast tomatoes about 15 minutes. Remove and set aside to cool.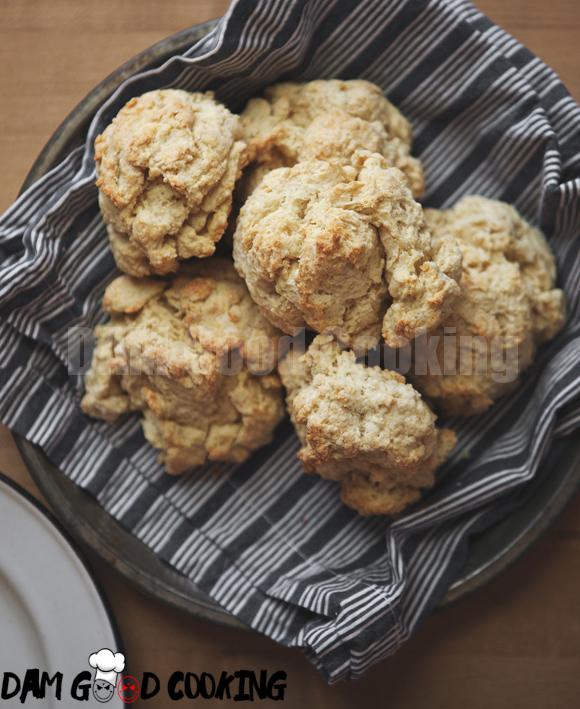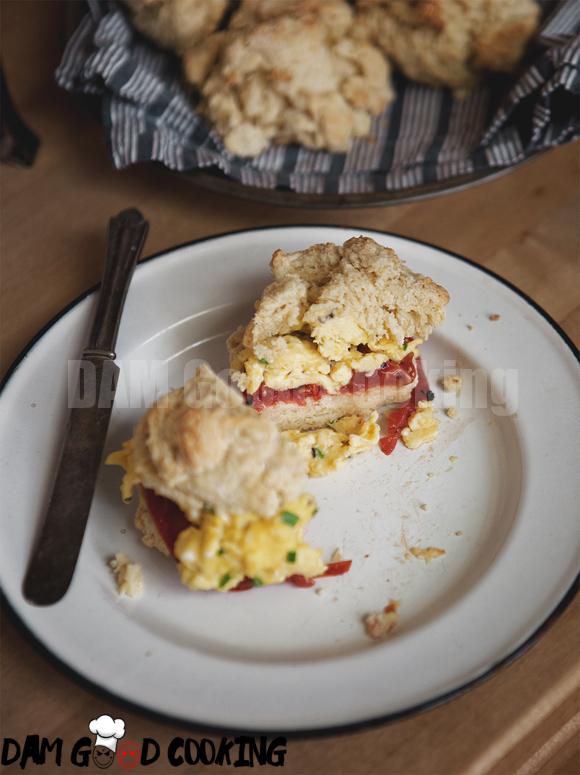 [wpurp-searchable-recipe]Roasted Tomato and Chive Scrambled Egg Breakfast Sandwich – – – [/wpurp-searchable-recipe]