Hello and Welcome back to DAMGoodCooking.com
Today we have a quick simple delicious recipe for you called DAM good Beef & Broccoli Stir Fry.  You have to bare with me on the photos, Michelle had the flash off so I'm trying my best to restore the light with my photo editing software.
I transferred the photos off our canon to the pc and this is all I seen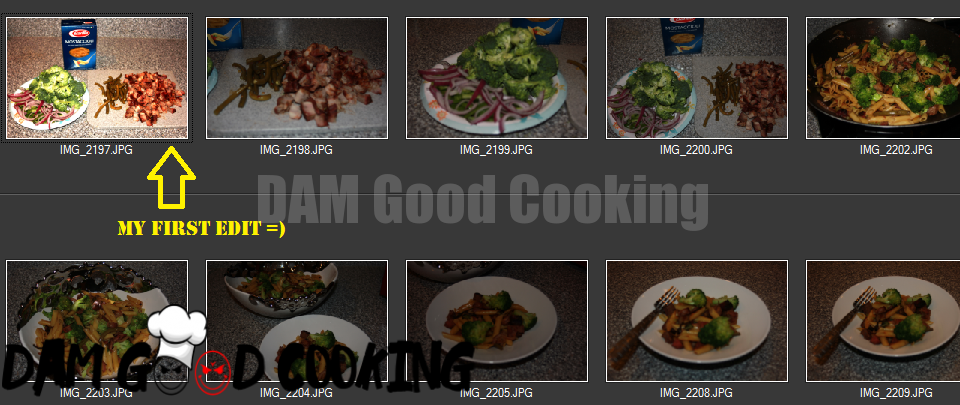 In her defense, sometimes I am freaking STARVING!  To position food for sometimes multiple photos is a pain in the belly.  What normally takes maybe 25 mins might take us 45 to an hour!
At any rate, lets get started!
We had some left over steak and a small amount of green beans from a few days ago.  As I've told you all multiple times, I never like seeing food go to waste.  We just simply cut the steak up into beef chunks, if you don't have any left over steak -you can buy the beef pre-shopped at your local market.
So we are going to combine the left overs with some fresh broccoli, onions, green peppers a box of Mostaccioli.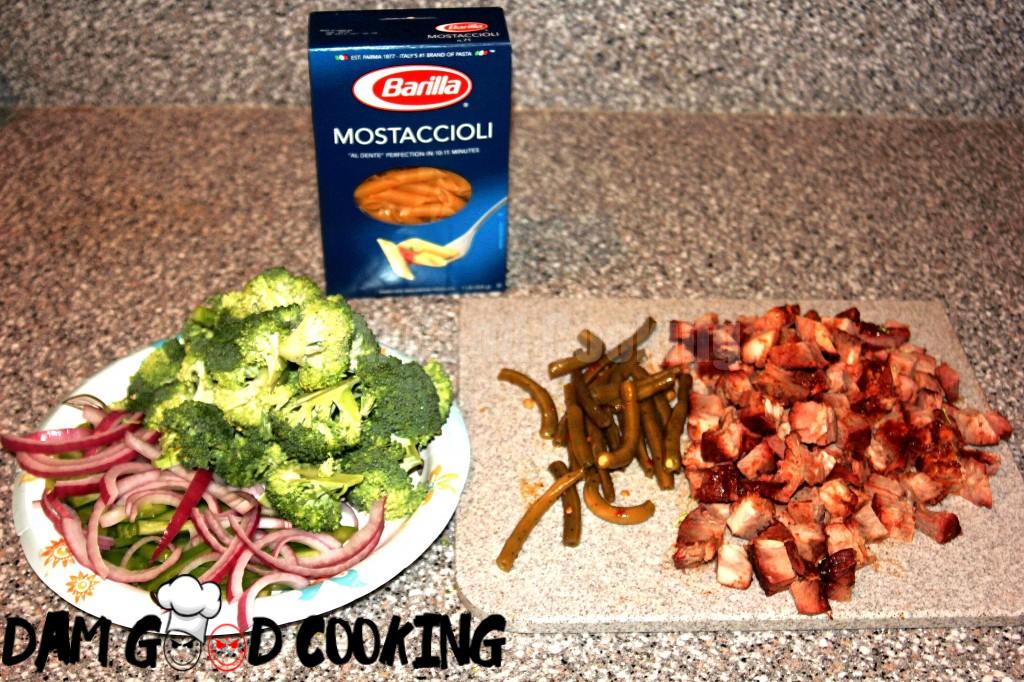 Start by boiling your noodles for about 10 to 15 mins, get your wok plugged in and drop your vegetables and beef 3 mins before the noodles are completed.
Make sure you drain the noodles before adding to the wok, after adding – apply seasoning, salt, pepper, adobo (or whatever you like).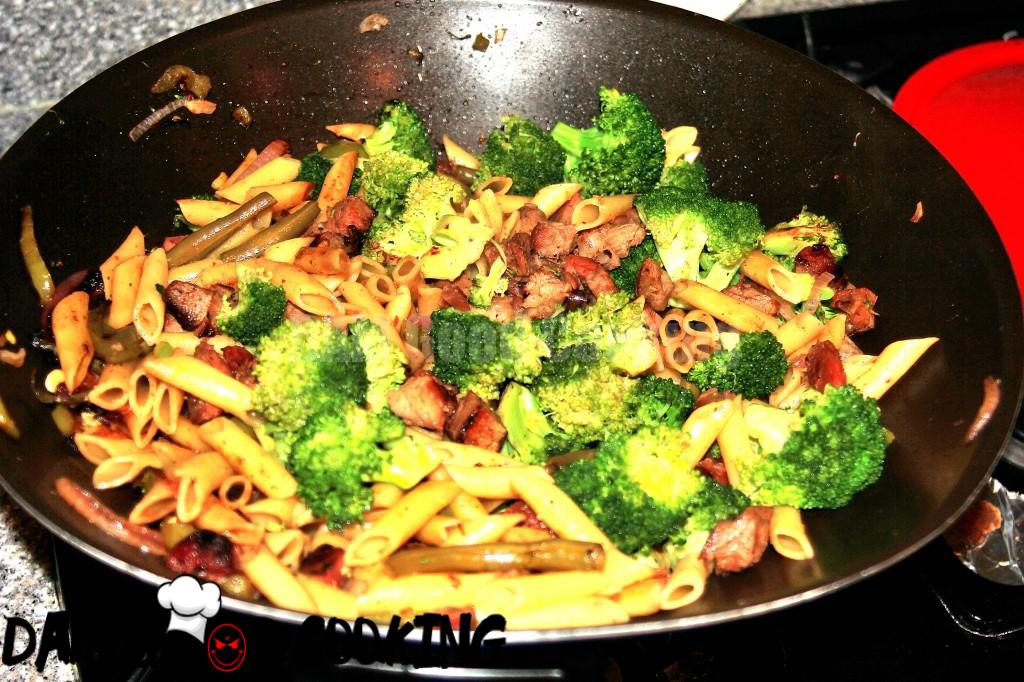 Be sure to constantly stir everything in the wok for another 5 Mins and WALLA, Dinners Served!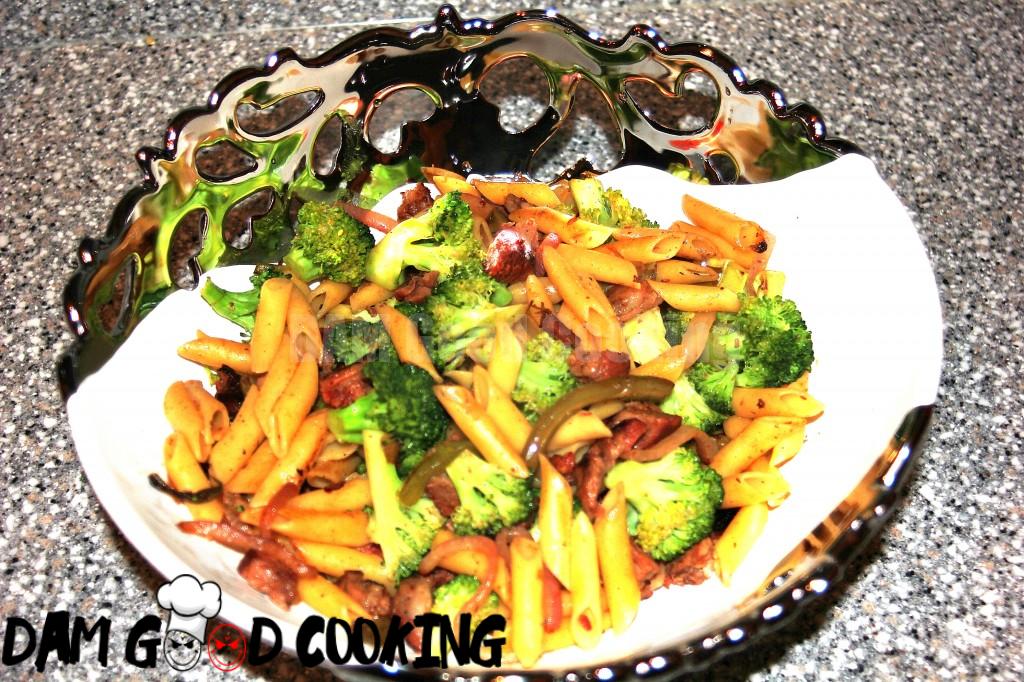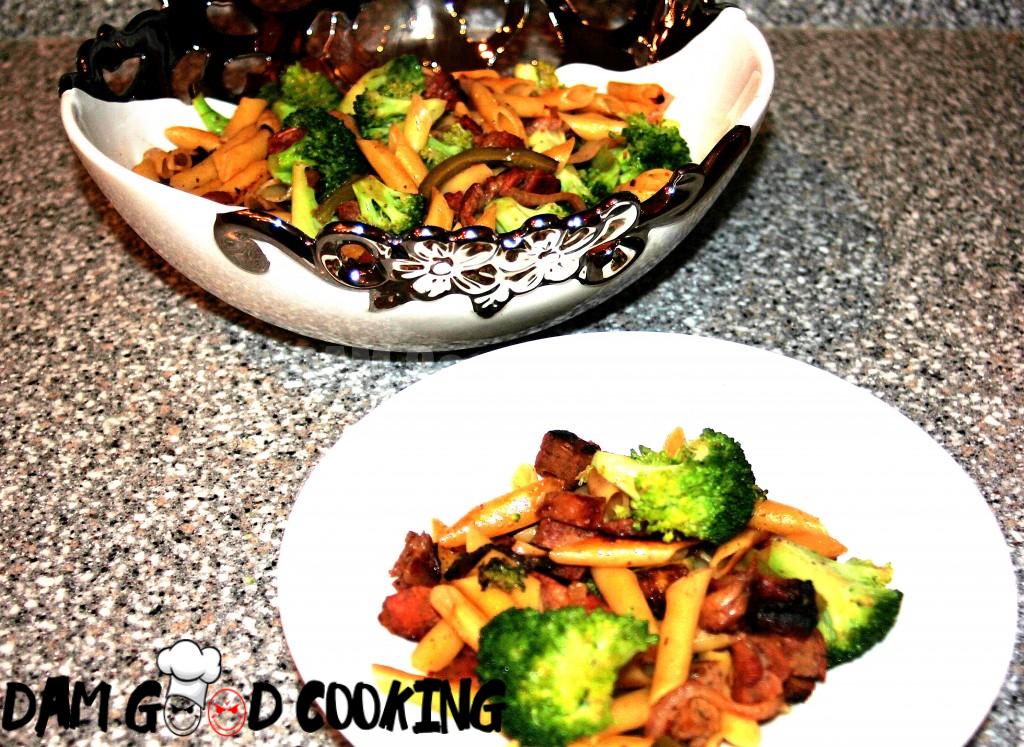 Enjoy and see you next time!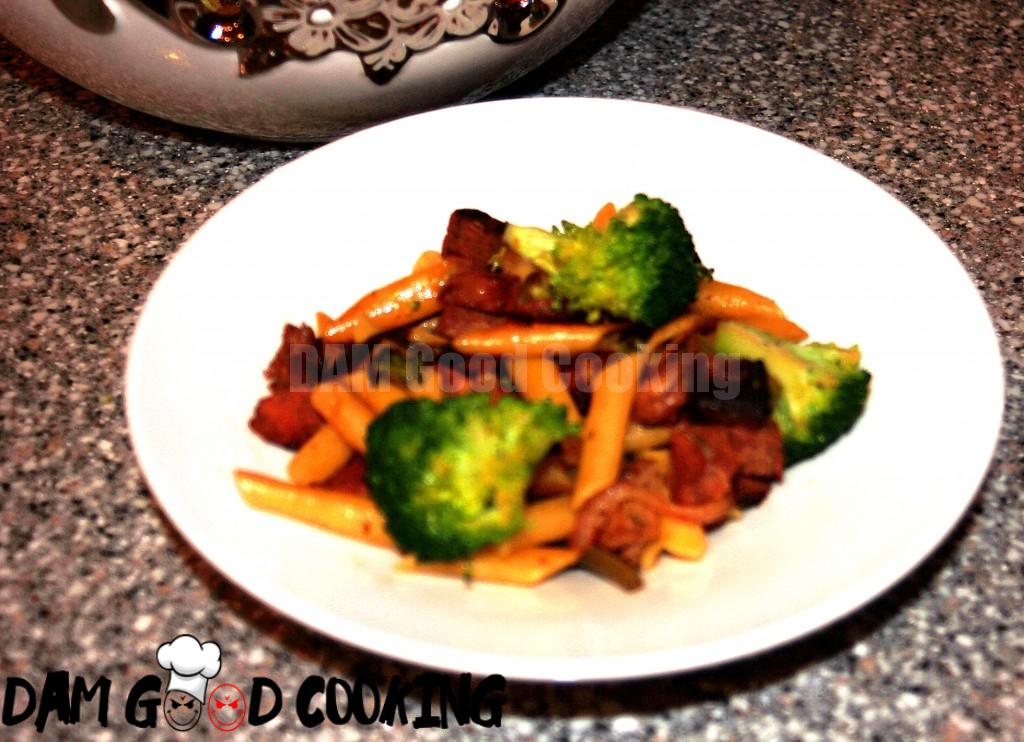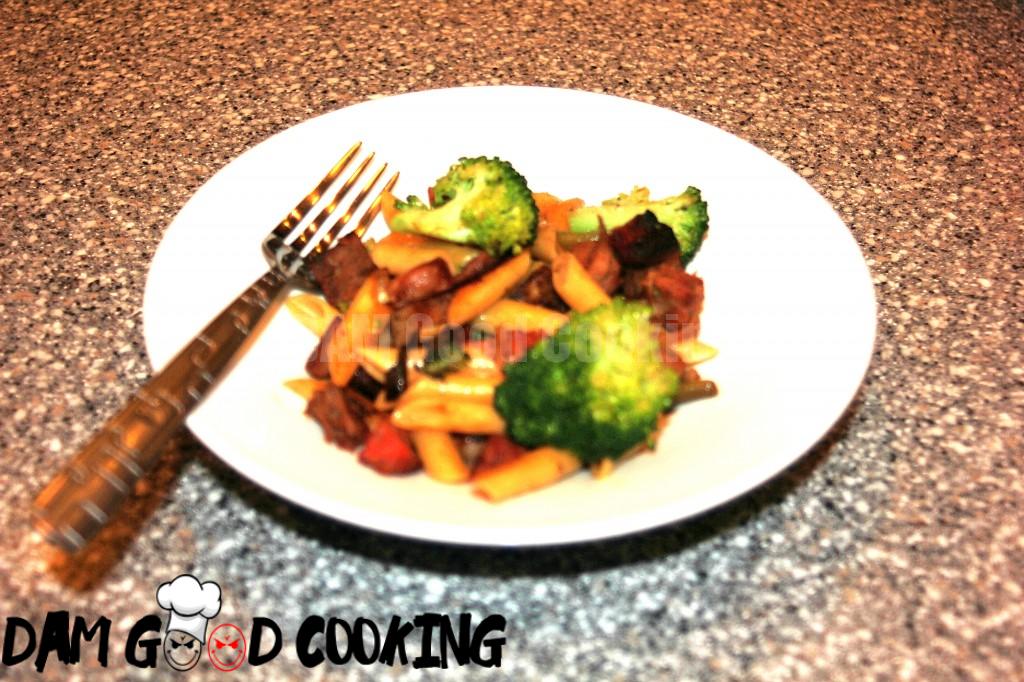 [wpurp-searchable-recipe]DAM Good Beef & Broccoli Stir Fry – – – [/wpurp-searchable-recipe]