Hello and happy Sunday Folks!  I decided to do a quick blog (Might do this every weekend) called "What did you have this weekend?"
Sometimes the cooking will be repeated, so no need to list step by step details, but I could simply link back to the actually recipe listed here on DAMGoodCooking.com as a recap.
Sorry for the delay between post.  Those that know us, know we have an insane schedule <– Check details here))), plus I'm in the process of finishing my new app and book which I will announce here soon.
At any rate, here is a perfect grilling combination that makes my mouth water just thinking about it!
Grilled Rib-eye Steak, Lobster tail, Chopped Potatoes with Red Peppers and Corn on the Cob.  But instead of the Chopped Potatoes with Red Peppers – I want to please recommend this delicious alternative DAM Good Way to make Potatoes  <–Please Check this Grilling Recipe out!  You will not be disappointed!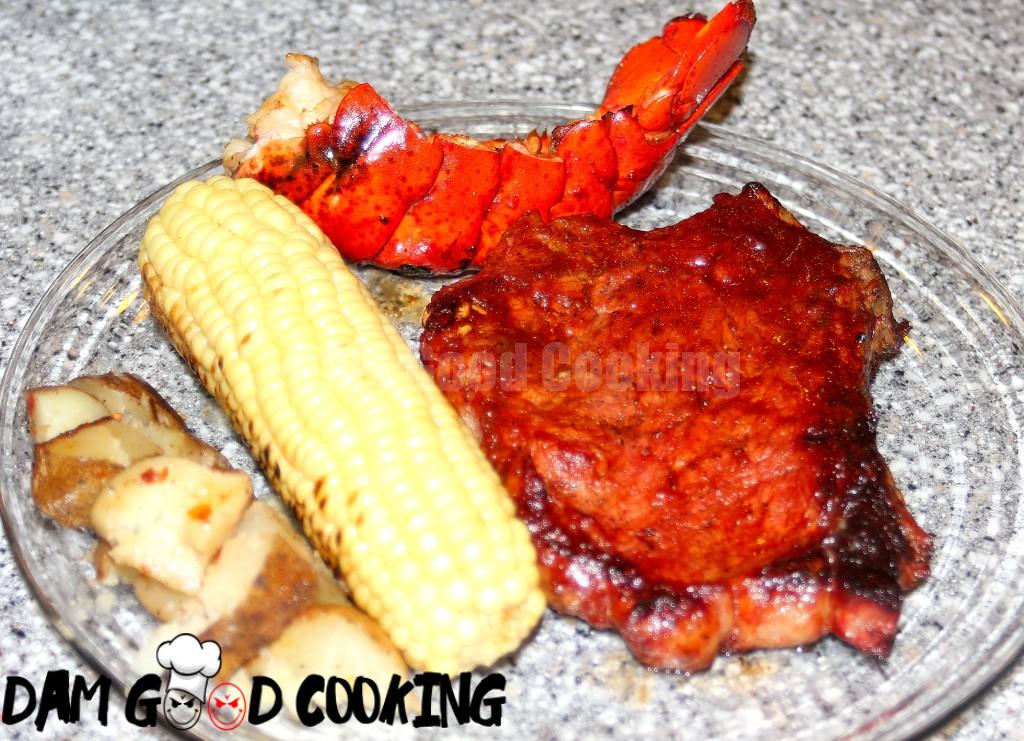 Also Toni had her Bacon treats….. Yes Toni gets a seat at the table!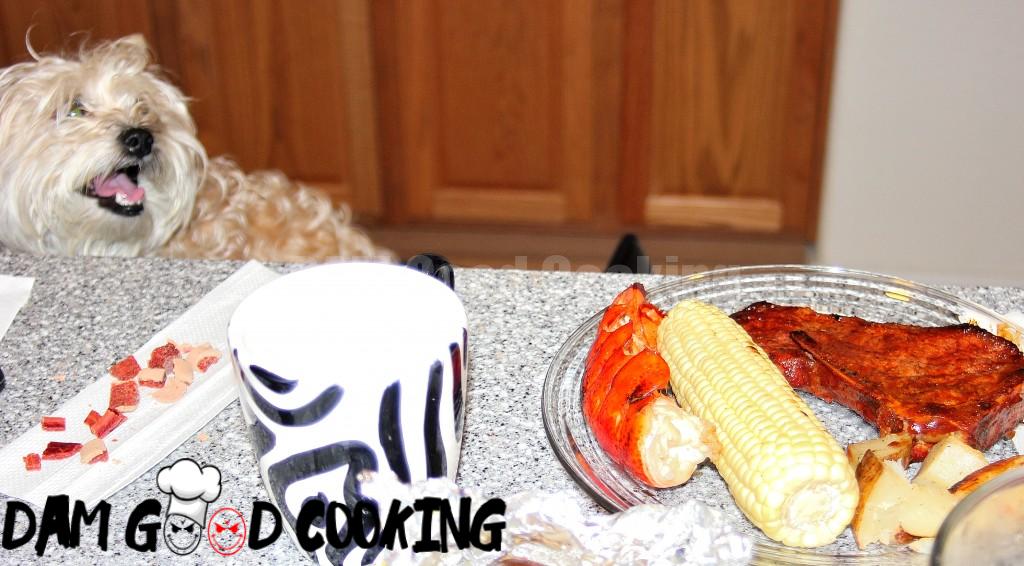 Thanks for Stopping by!