Hello and welcome back to http://DAMGoodcooking.com
I decided to try something a bit different with the normal way I make Spaghetti.  Check out our DAM good Quick Spaghetti recipe here.
One day I will work up the nerves to make my sauce completely from scratch.  Maybe in a few weeks I'll give it a shot, record the process and let you know how it came out.  For now I simply use the sauce in a jar =( and tweak it to our liking.
The photo only shows one jar of 6 cheese sauce.  After making the entire box of spaghetti I had to grabbed a four cheese pasta sauce jar from the cabinet and add it to the mix because it was looking a tad bit dry.  To top that off I also added shredded cheese before sticking it in the over.  So 11 cheeses WTH?  Want any spaghetti with that cheese?  I know i'm making it sound bad, but it was really delicious and not that cheesy!
Here goes!
You will need Hamburger, angel hair pasta <–I don't really care for angel hair, that's all we had left), green pepper, onions, pasta sauce, garlic, seasoning salt, shredded cheddar jack.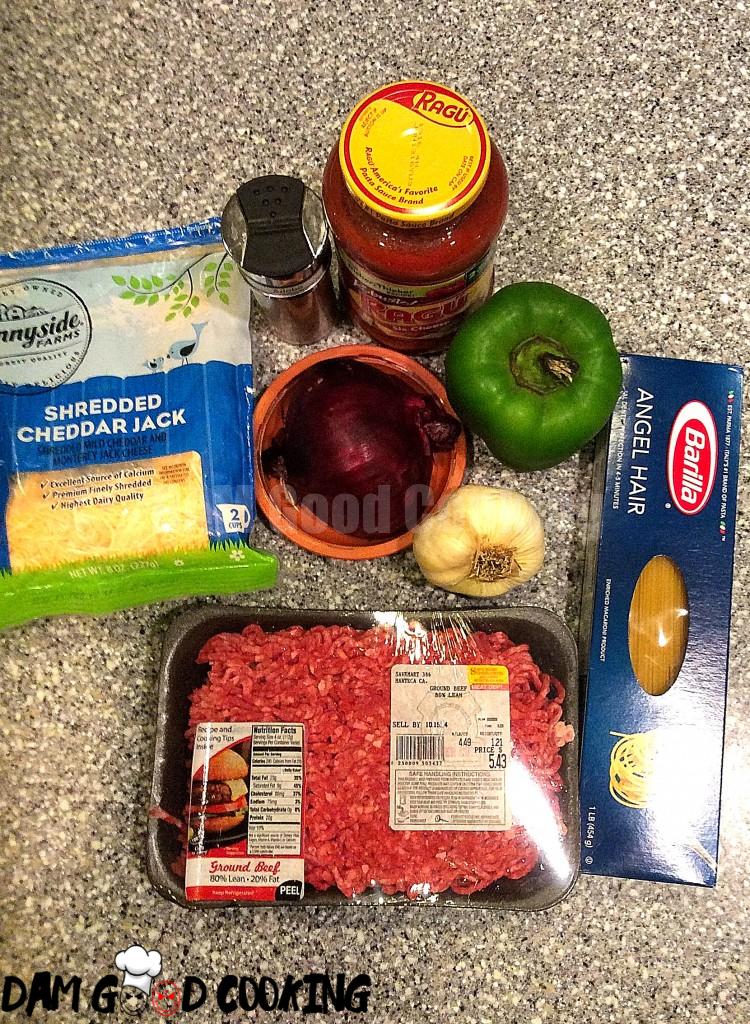 Get the hamburger on a skillet, turned on medium.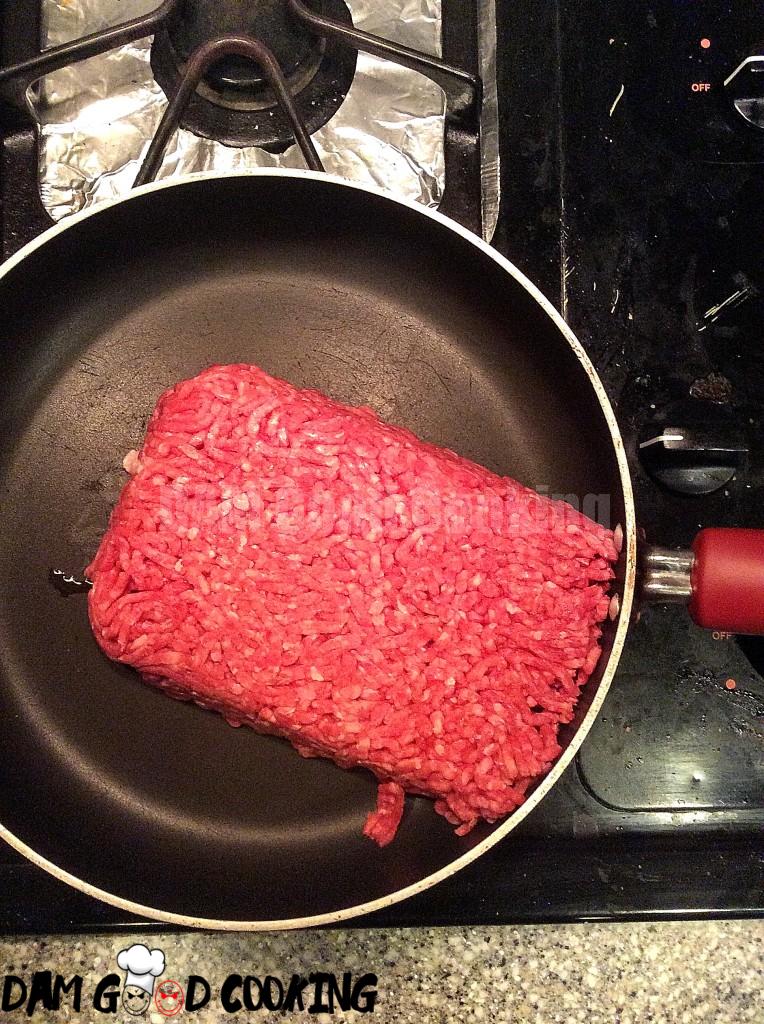 Start breaking it down with your spatula and season with the seasoning salt.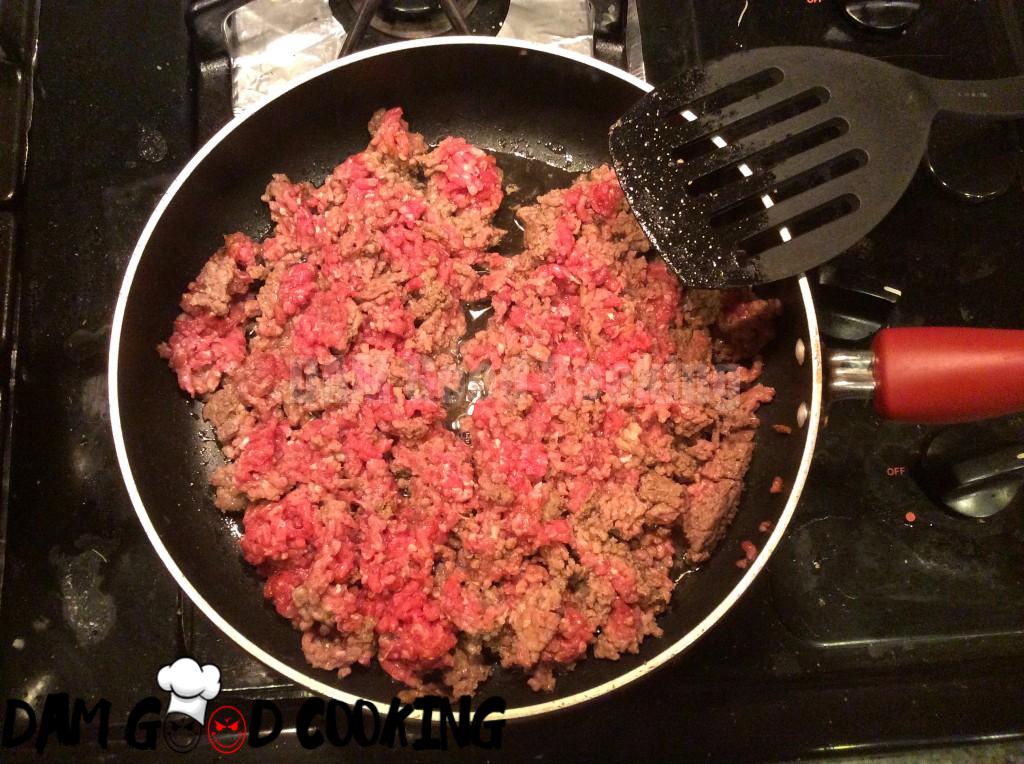 Chop all your vegetables as follows.  I used maybe 1/8 of the onion, half a green pepper and  4 garlic cloves (we love garlic)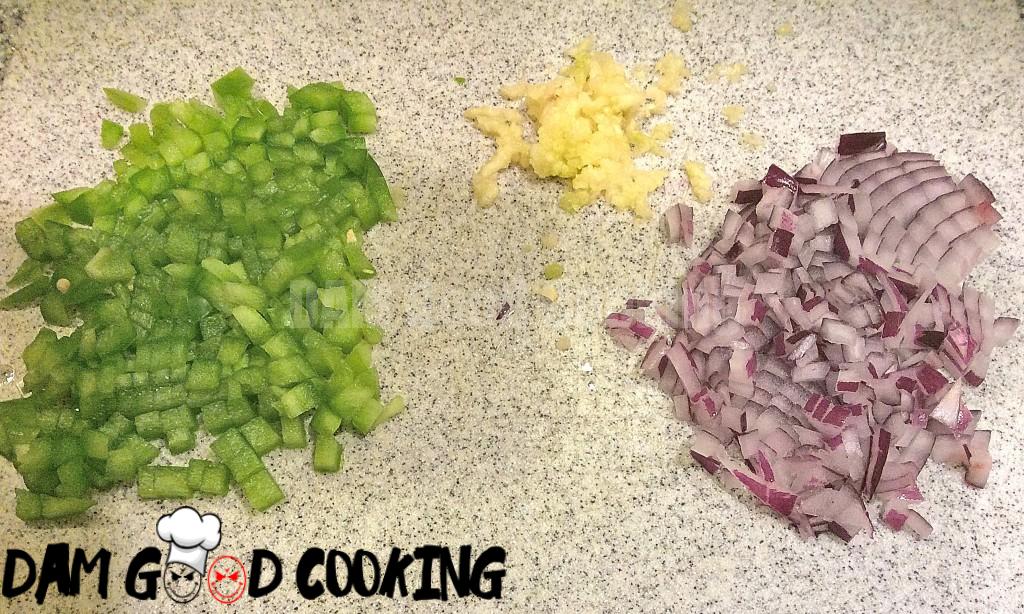 Be sure to constantly break down that hamburger.  The finer pieces the better.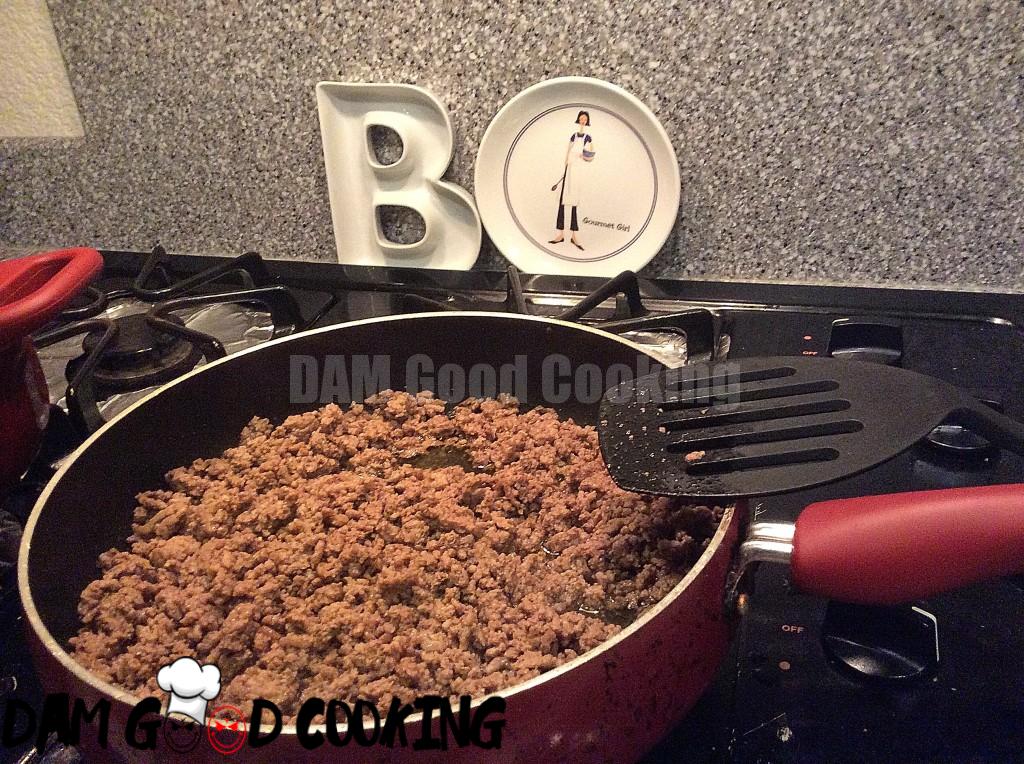 Get a large pot of water on another burner and turn on medium high!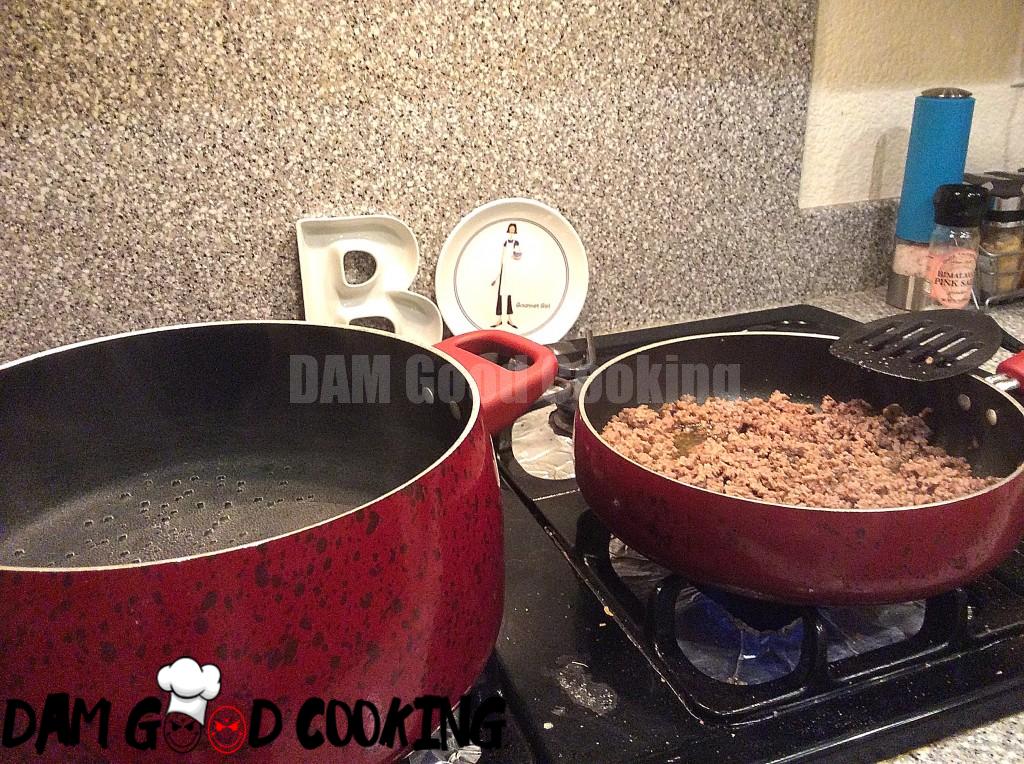 Once the water starts boiling, drop you pasta and stir frequently.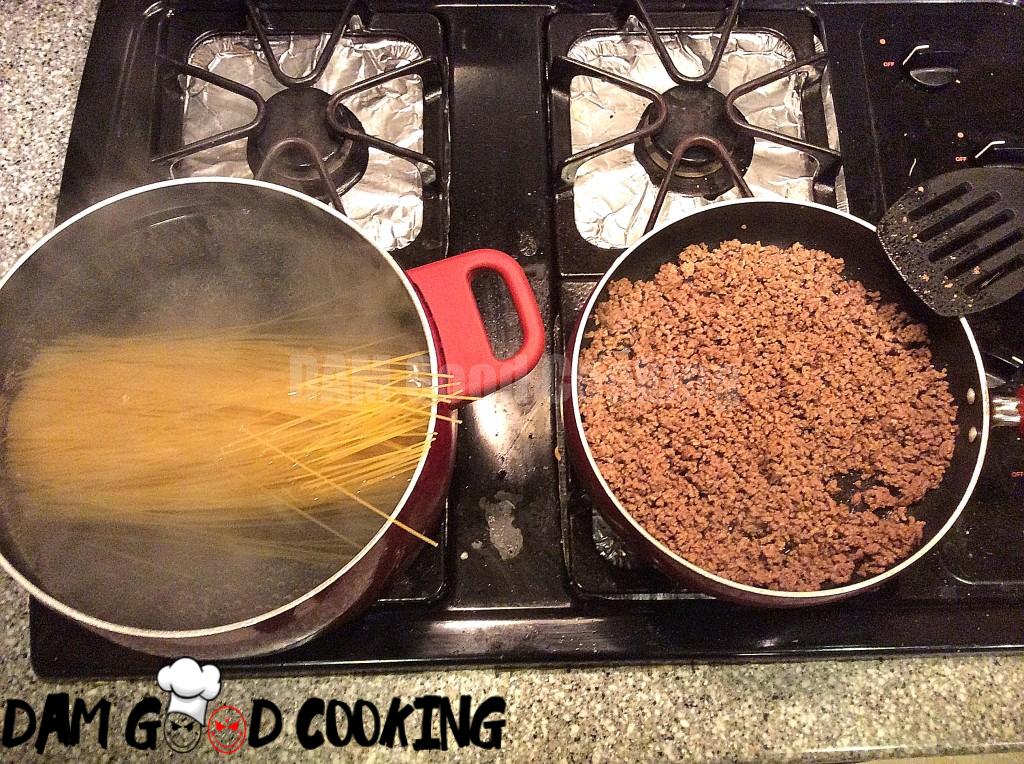 Add your vegetables to the hamburger and blend evenly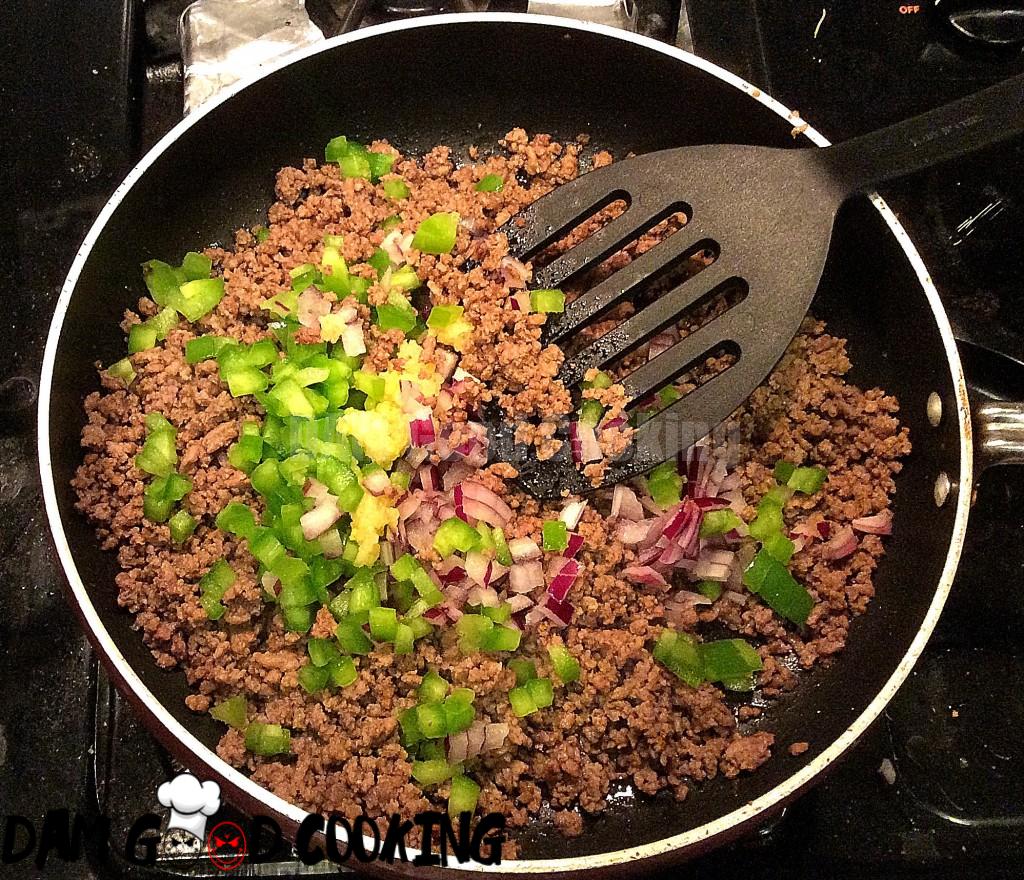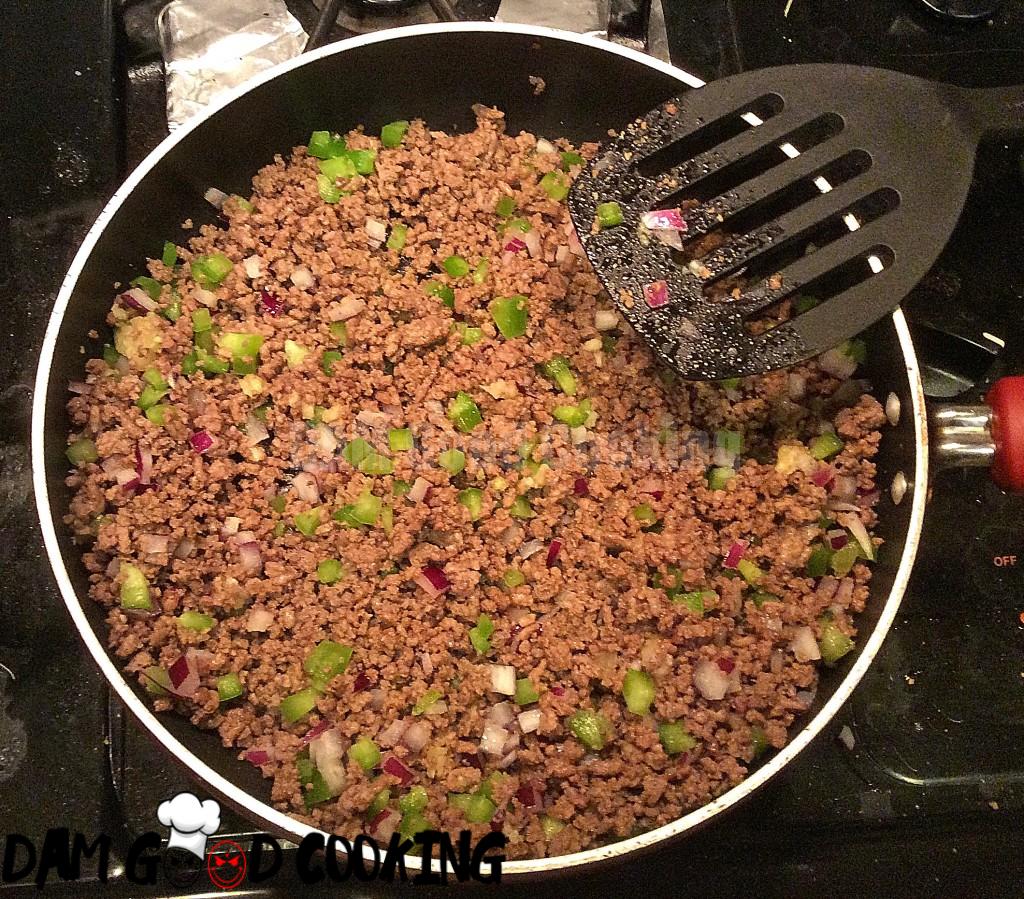 Add your pasta sauce and blend evenly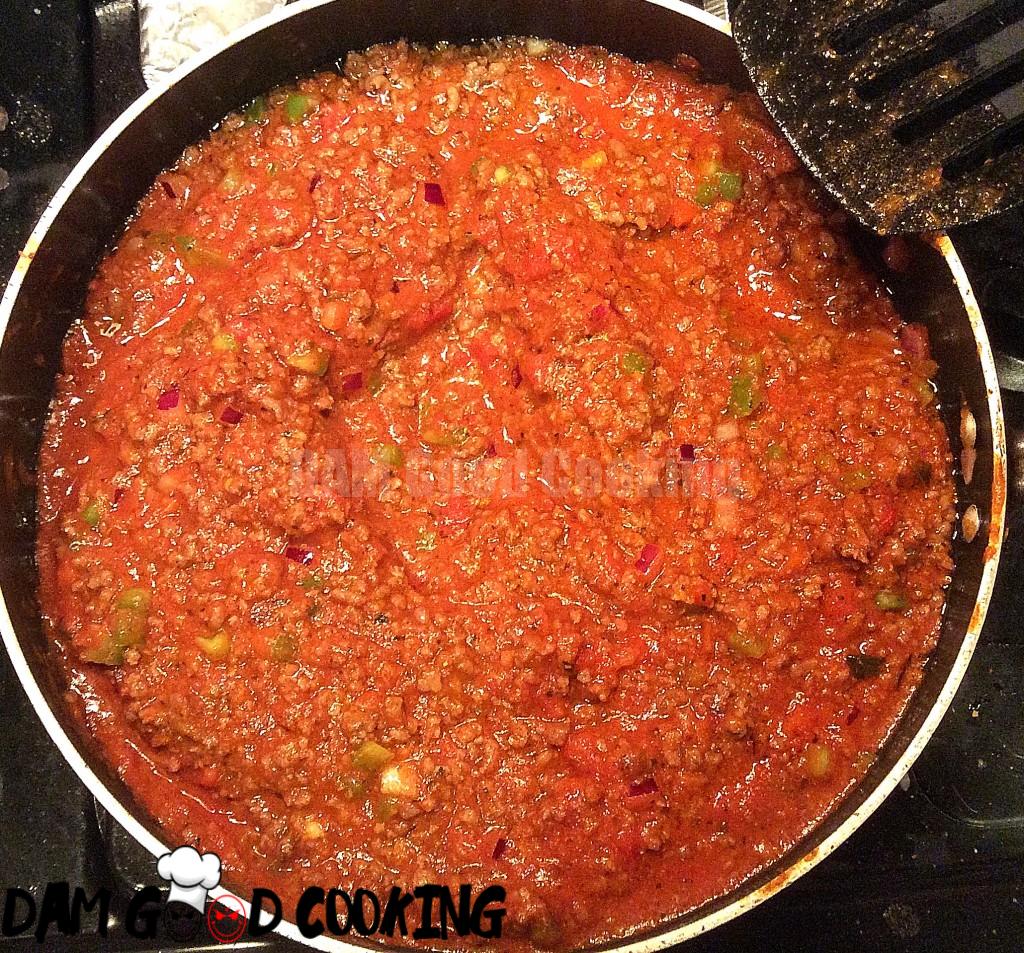 After 7 to 10 minutes, your pasta should be ready.  Here is how I check – throw a noodle to the wall, if it sticks…it's Ready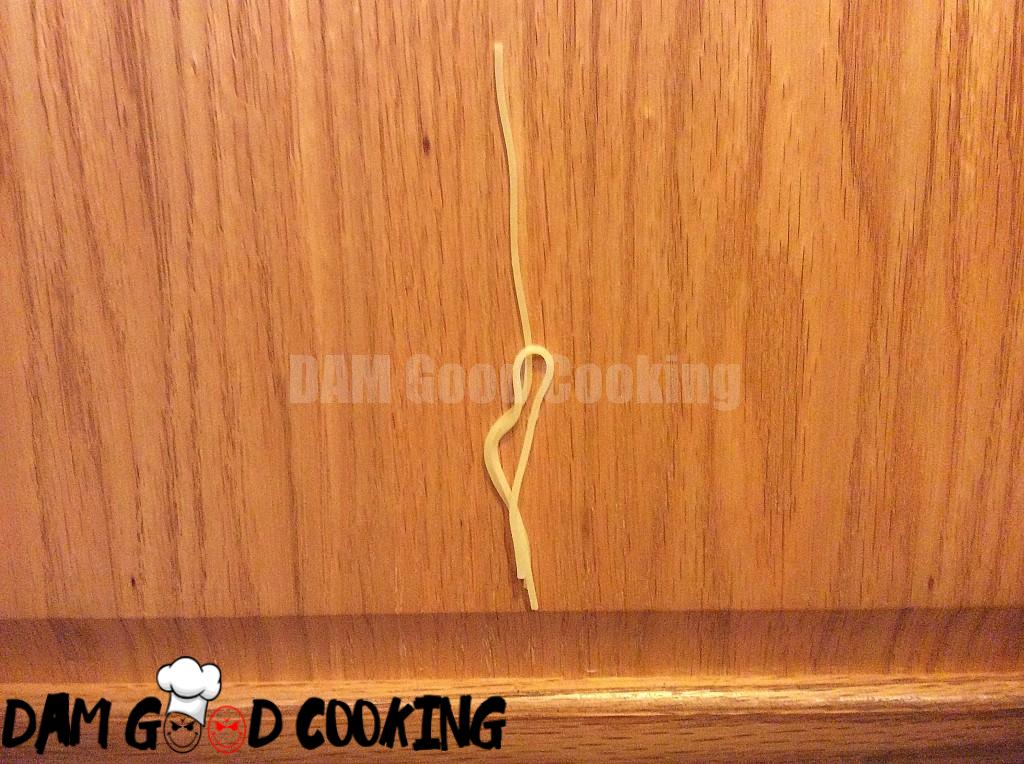 Get it to the sink for draining.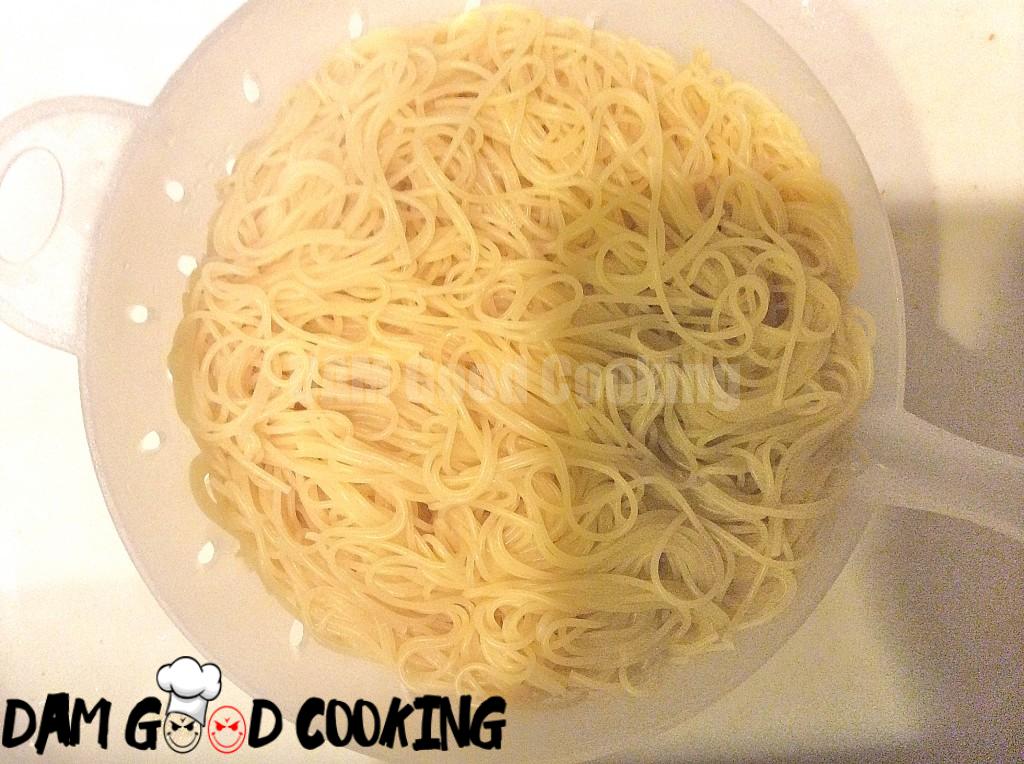 Now add the pasta to a large baking dish and sprinkle the shredded cheese on top.
The photo below reveals that 1 jar of pasta sauce was not enough.  After taking the photo I added the other jar I spoke of earlier.
After 10 to 15 minutes in the oven – its time to chow down!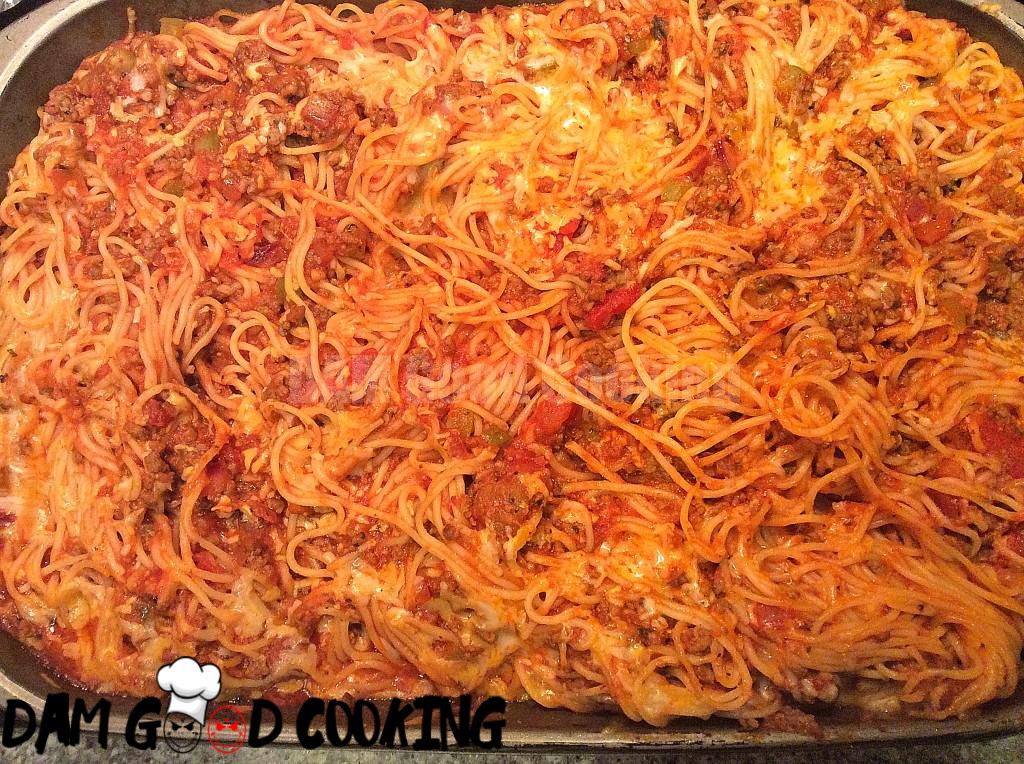 Hope you enjoy!  Please share your Spaghetti recipes with us!  See you next time!
[wpurp-searchable-recipe]Spaghetti Day! – – – [/wpurp-searchable-recipe]