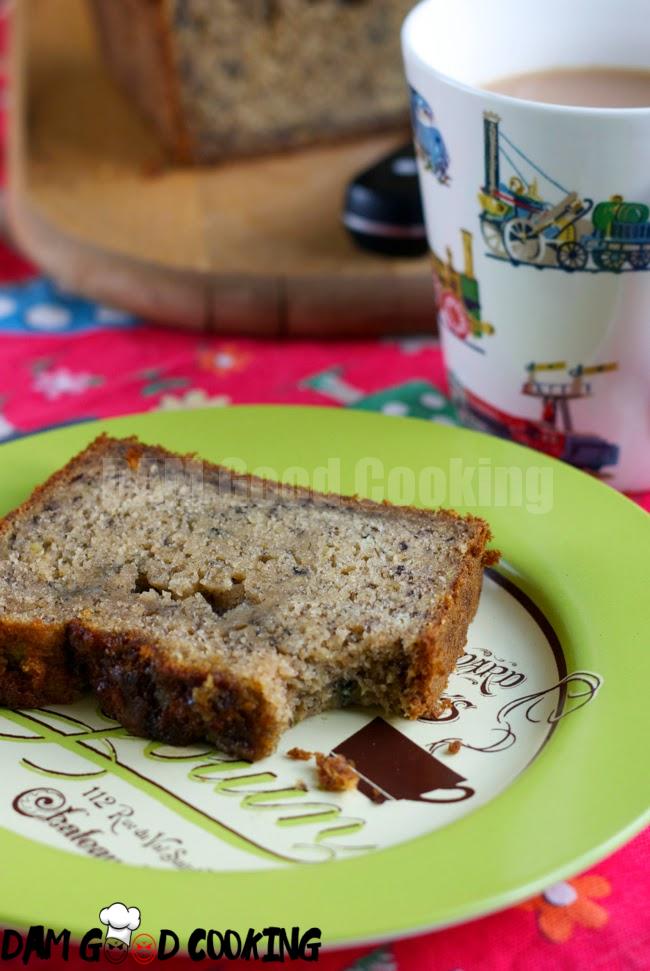 I've always loved a nice banana bread, but I have been obsessed with it since I had the perfect slice of the soft and squidgy stuff, spread with ricotta cheese and served with a pot of honey to drizzle, at a small Italian cafe one morning. It was heaven. I already have a banana bread recipe on here, which is a wholemeal, reduced sugar one. This is like that, but with white flour, and added squidginess via the maple syrup and extra spice with increased cinnamon. I also added Greek yoghurt instead of milk. The result is the most fantastic, soft, delicious banana bread that the family has been loving, even for breakfast.
That's what this is: cake for people that don't like cake, and people who do too! Do use very ripe bananas, it makes a difference. It gets better after a few days, so leave it wrapped up in a bread bin and let it age for a day for pure perfection. Serve it cold with a cuppa, or warm with custard.
P.S. Not got a loaf tin? These would make great muffins / cupcakes!

Makes: a 2lb loaf, about 10-15 slices
Prep time: 10 minutes
Cook time: 50 minutes
Total time: 1 hour

Ingredients:
125g butter, softened
150g golden caster sugar
2 tablespoons maple syrup (or use honey)
250g self-raising flour
4 very ripe bananas, mashed
2 eggs
1 teaspoon of vanilla extract
1 teaspoon ground cinnamon
5 tablespoons Greek yoghurt
Pinch of salt
1 tablespoon of dark brown sugar

Instructions: 
Preheat the oven to 180C. Butter and flour (or line) a 2lb loaf tin.
Beat the sugar and butter with an electric whisk for a few minutes.
Mash the banana, add the eggs and yoghurt. Add the syrup and the vanilla too.
Combine these two mixtures and fold in the flour along with a pinch of salt.
Tip the batter into the tin and bake for 45-50 minutes, until a skewer comes out clean.
Let it cool in the tin until you can handle it, then tip out onto a cooling rack if you have one.
Save[wpurp-searchable-recipe]Perfect squidgy banana bread – – – [/wpurp-searchable-recipe]