I'm sorry we have been gone for so long, we have not had time to do any updates with the new projects we have taken on.  I am making a promise to get back into the groove of things and keep the deliciousness of DGC on going.
We have been tied up with our manufacture for new items we have on the market, and working marketing plans and etc.  But I will be back at it 🙂  – so bare with us!
DRUM ROLL!!!!!!!!!!!!!!!!!!!!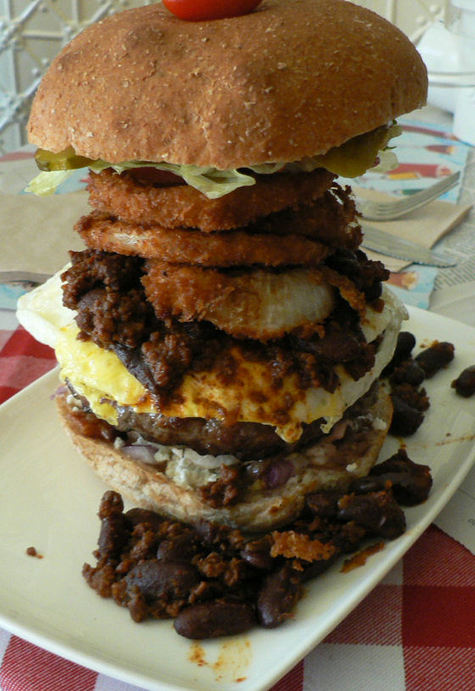 OMGTJMKM Burger
8oz pattie w/ chili, a fried egg, blue, brie, chevre, bacon and an onion ring on whole wheat.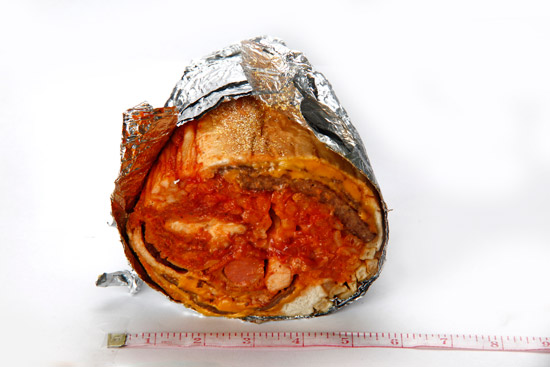 Big Fat Ugly Sandwich
2 Rolls, 4 Cheeseburgers, Double Cheesesteak, Chicken Cheesesteak, Gyro Meat, Grilled Chicken, Bacon, Sausage, Mozzarella Sticks, Chicken Fingers, Chicken Nuggets, Mac N Cheese Bites, Fried Mushrooms, Jalapeño Poppers, Pizza Bites, Onion Rings, Hash Browns, American Cheese, Mayo, Ketchup and French Fries.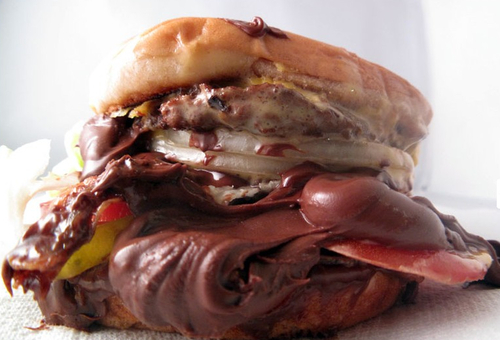 2 Burgers 1 Cup
In-N-Out Double Double, pickles and bacon from a Burger King Whopper and a double dose of Nutella spread.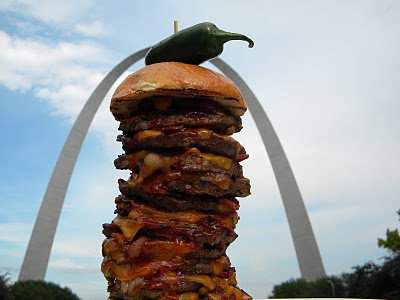 Tower of Doom Burger
3 pounds of meat, 1/2 pound of bacon, 1/2 pound of cheese, BBQ sauce and a Jalapeño.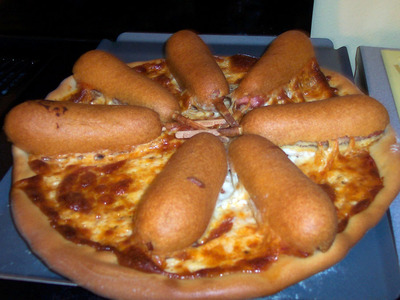 Corndog Pizza
A cheese pizza topped with 7 corn dogs.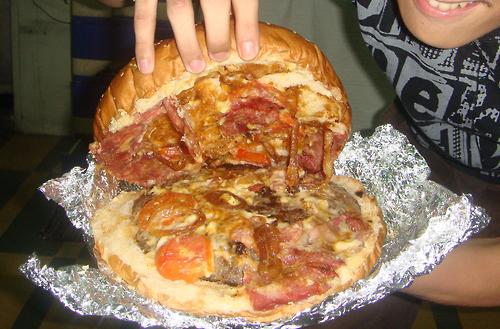 Hubcap Burger
Plate-size patty. handful of bacon, tomato and onions with melted cheese.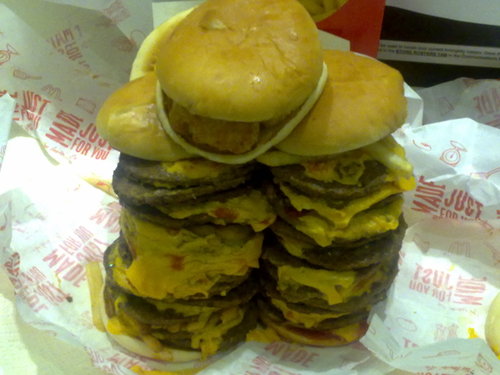 Mac Flab-a-lanche
30 meat pattys, 30 cheeses slices, fries and 10 chicken nuggets.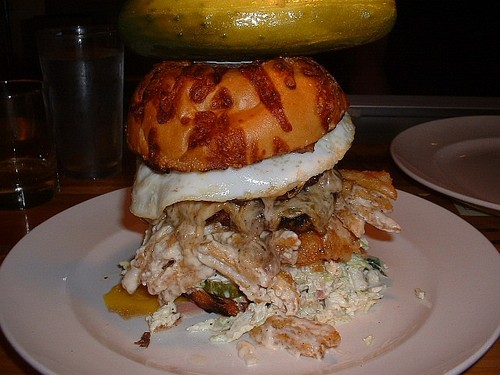 Sweet Lou Burger
Two hamburger patties, fried chicken breast, bacon, tomato, lettuce, gravy fries, fried egg, your choice of cheese, and aioli in a cheddar kaiser roll, topped with a whole pickle.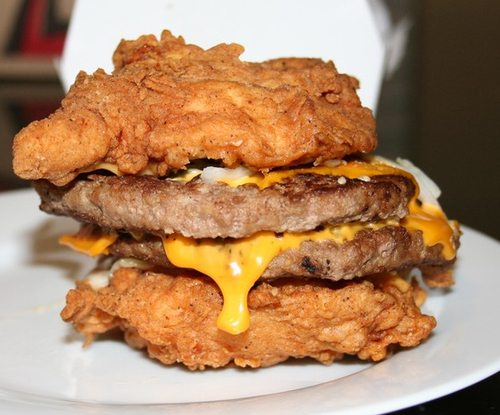 The Double Double QP Down
KFC Double-Down-Double and McDonald's Double Quarter Pounder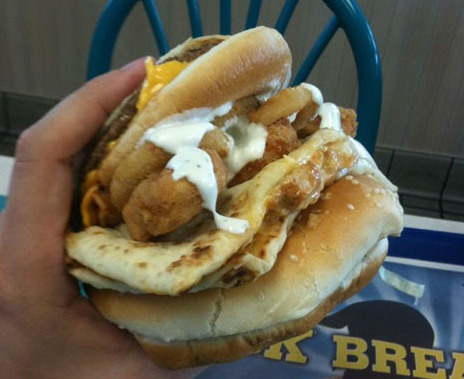 The Fast Food Super Stack
A McDouble from McDonald's, a Whopper and some onion rings from Burger King, an order of 5-Piece Crispy Chicken Nuggets from Wendy's and a Taco Bell Chicken Flatbread Sandwich all combined into one delicious 2,170 calorie sandwich.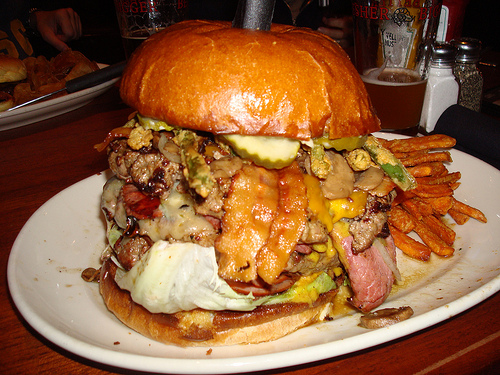 The BeHemoth Burger
3 pounds of burger, mayo, Anaheim pepper straws, chedder cheese, carmelized onions, Havarti, country ham, lettuce, pickle chips, sauteed mushrooms, hickory smoked bacon, mustard, corned beef, American cheese and tomato plus fries.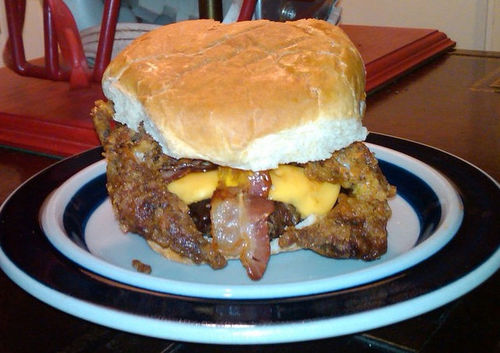 Softshell Crab Bacon Ohama Steak Cheeseburger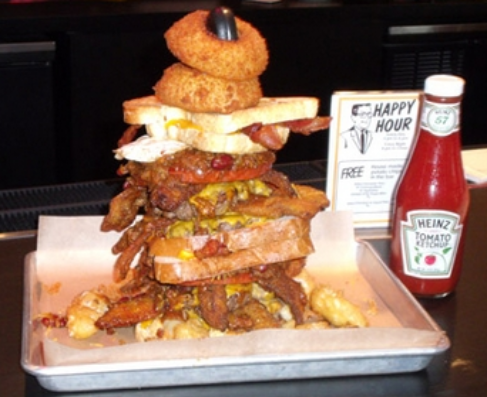 The Meet Your Maker Burger
A bun, cheese, bacon, 7 oz. cheeseburger, chicken fried bacon, chili cheese dog-burger, 7 oz. cheeseburger, chicken-fried bacon,grilled cheese, bacon, 7 oz. cheeseburger, chicken fried bacon, chili cheese dog-burger, 7 oz. cheeseburger, grilled cheese, fried egg, topped with onion rings and Faribault Creamery cheese curds.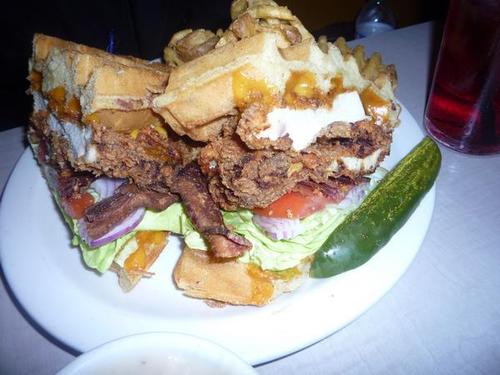 The Double-Wide Trailer Park Sandwich
Chicken fried steak, bacon, cheese, lettuce, tomato, with two bacon waffles as buns.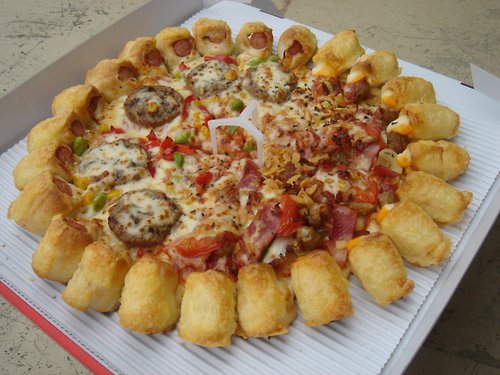 Mini-Dog Crust Everything Pizza