Ever since Americans started asking "Where's the beef?", we've been on a never-ending quest to seek it out and destroy it. With our stomachs. But where do the best steaks reside? We looked at chophouses across the country and came up with a list of places where beef is king, and sides are queens, and cocktails are kinda like a weird duke or something. Here are 21 places that do steak better than anyone else.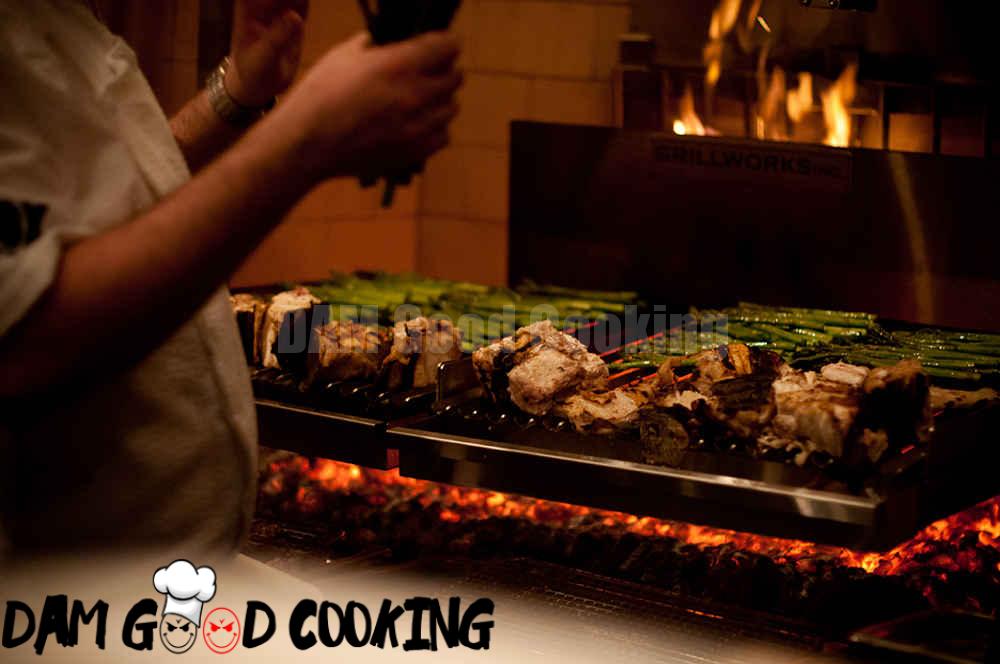 Ox, Portland
You gotta get: The skirt steak with chimichurri; clam chowder
This priced-by-the-ounce Argentinian meat temple's rocking awesome grass-fed short ribs and ribeyes. It's owned by a husband-and-wife team whose cooks sear your meat of choice over a super-hot flame on grates that can be lowered and raised on crank wheels. It's the ultimate dinner and a show! Plus, you can crank yourself up with some of their awesome South American-inspired cocktails.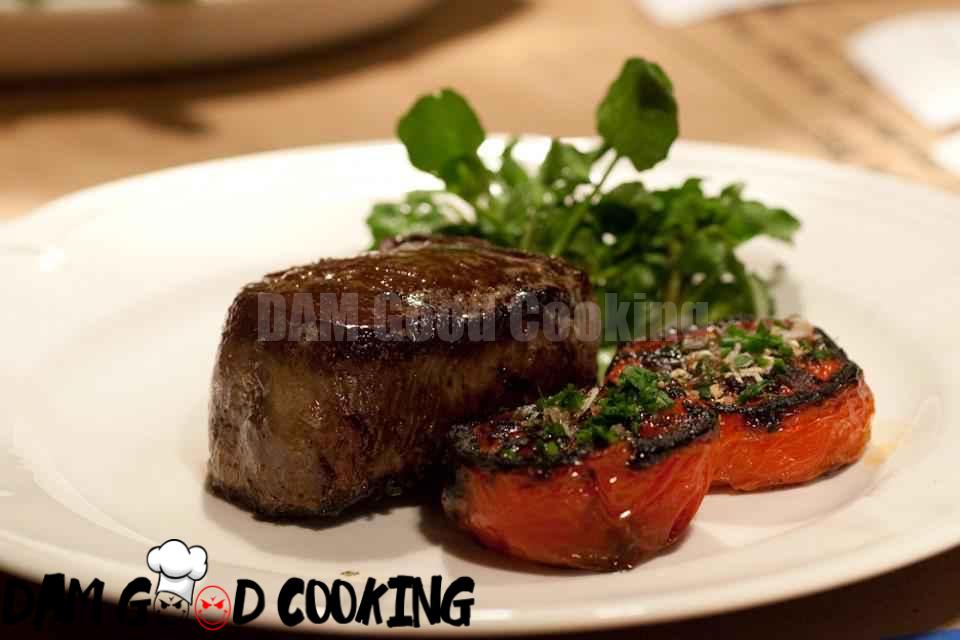 Bavette's Bar and Boeuf, Chicago
You gotta get: The bone-in ribeye; the short rib stroganoff
Looking like a steak-worshiper's dream bistro right off the streets of Paris, Bavette's Bar and Boeuf is a two-floor restaurant rocking exposed brick, plenty of red leather seating, and a 50-strong whiskey list that would make Ron Swanson weep. They're famous for their short rib stroganoff, which includes caramelized cremini mushrooms, noodles, and sherry cream, but you really can't go wrong with their ribeyes or multi-tiered seafood towers, either.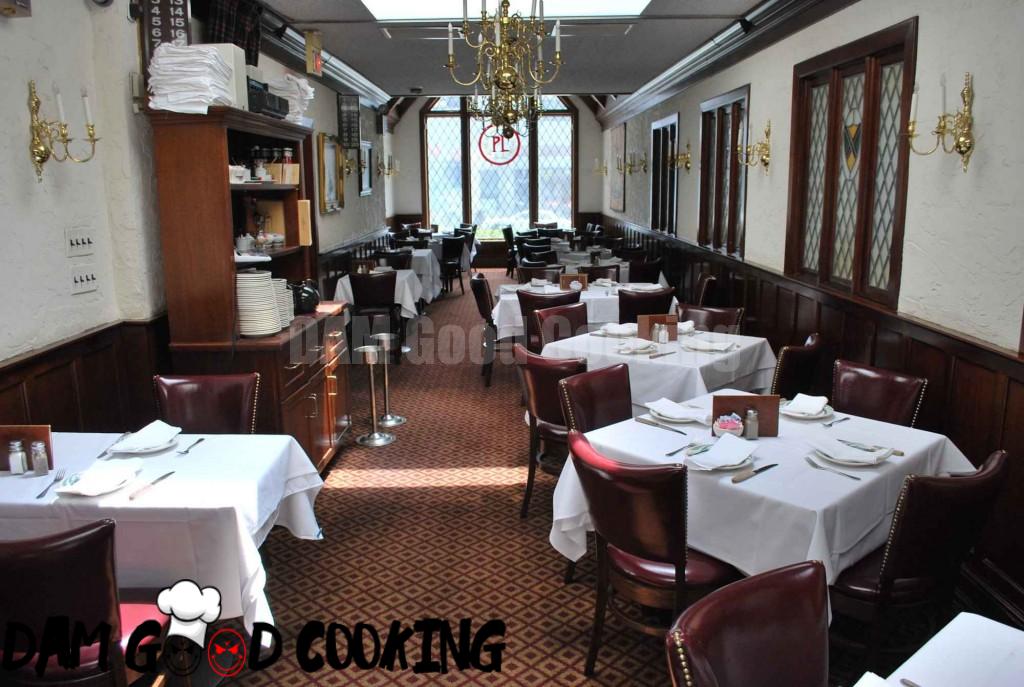 Peter Luger, New York City
You gotta get: The porterhouse; the thick-cut bacon and German potatoes
If you look up "New York steakhouse" in the dictionary, you won't find anything because dictionaries are for singular words. But you should find Peter Luger, a Teutonic chophouse that's been open in Brooklyn since 1887, and which dishes out some of the hugest, most delicious slabs of meat in America in a space decked out with wall-to-wall carpets and fake candelabras. Their porterhouse (spooned tableside with its own fat) is a must, as are their traditional German sides and not-so-traditional-but-still-awesome thick-cut bacon.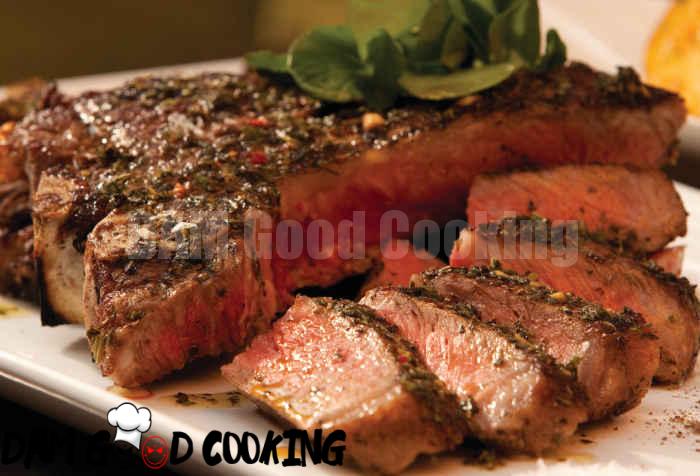 Bogie's Place, Boston
You gotta get: The black Angus hanger steak
Kinda like a speakeasy for steak (a steakeasy?), Bogie's Place is located in the back of burger bar jm Curley, and bills itself as "adults only", so wear your big-boy bib as you gorge yourself on such choice cuts as a 30-day dry-aged sirloin sided with roasted tomatoes, OK? Their cocktail list skews toward whiskey, and you've gotta make a reservation in order to get seated at any of their leather banquette tables — the space is small and exclusive, and they want to treat you right, you fancy adult!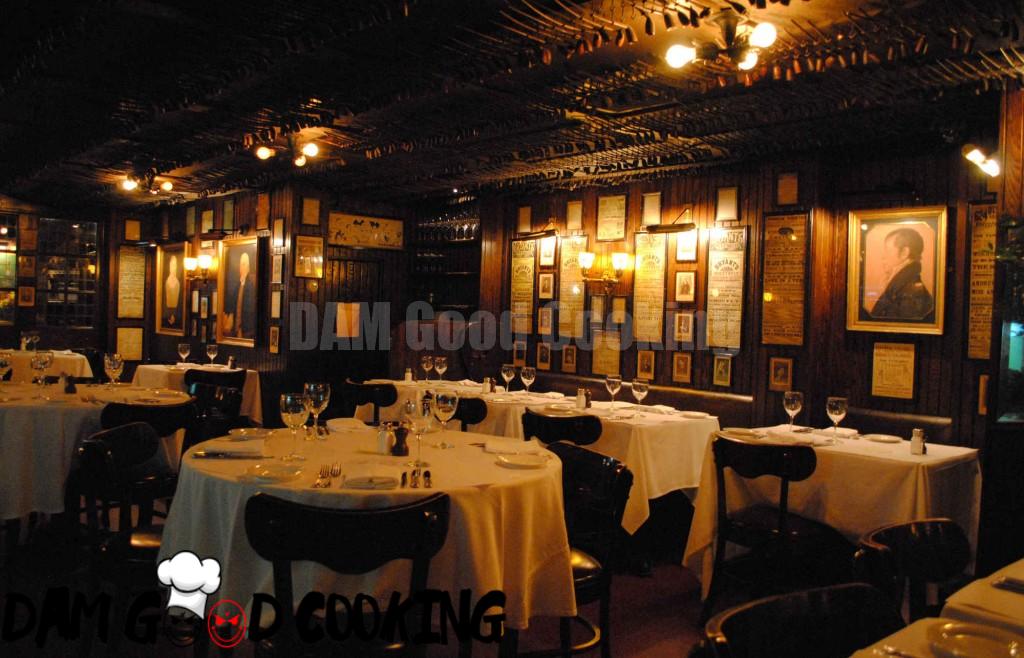 Keens, New York City
You gotta get: The house special mutton chop; the prime rib; any of their 220 single malt whiskeys
Another New York steak institution, Keens an old-school gentleman's refuge for meat. The walls are covered in classic odds and ends, like a taxidermy moose and a portrait of a dog smoking a pipe, but the real draws (and we love smoking dogs) are its legendary 26oz mutton chop and its enormous whiskey selection. Their steaks — especially the porterhouse and filet mignon — are also musts, and even the sides (creamed spinach, mashed potatoes) are classically top-notch.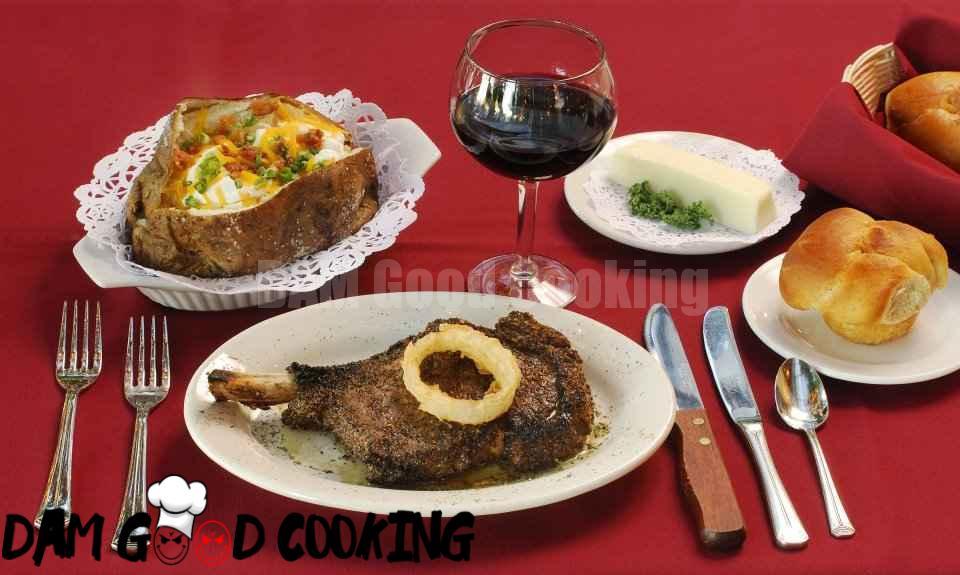 Riverfront Steakhouse, Little Rock, AR
You gotta get: The 24oz porterhouse; the loaded baked potato
This clandestine Southern meatopia, located inside a hotel, is a no-frills meat house that's proudly decked out with red, white, and blue, so you know you're getting top-quality American steak. All of their meat is awesome, but folks swear by their porterhouse and filet mignon, as well as their salad bar and loaded baked potatoes, whose portions are so generous that they could be entire meals in their own right. Oh yeah, and they've also got an aquarium! 'Merica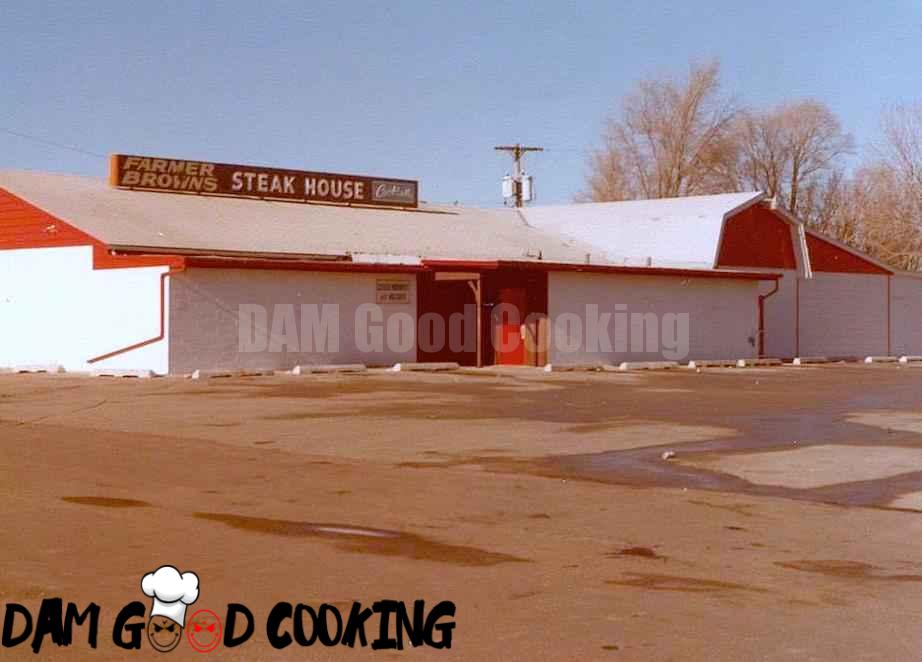 Farmer Browns Steak House, Waterloo, NE
You gotta get: The prime rib; the steak & lobster
Sure, Nebraska's known for its corn, but it's also known for raising some of the best beef in America, which becomes super-obvious when you're eating in Farmer Browns, a family-owned-and-operated chophouse that's been open since 1964. The portions here are absolutely gargantuan, especially their slow-roasted prime rib (which comes in small, medium, and large varieties — all of which are still large), and their cocktail bar features a ton of varieties of bourbon for revelers who really want to go HAM… er, STEAK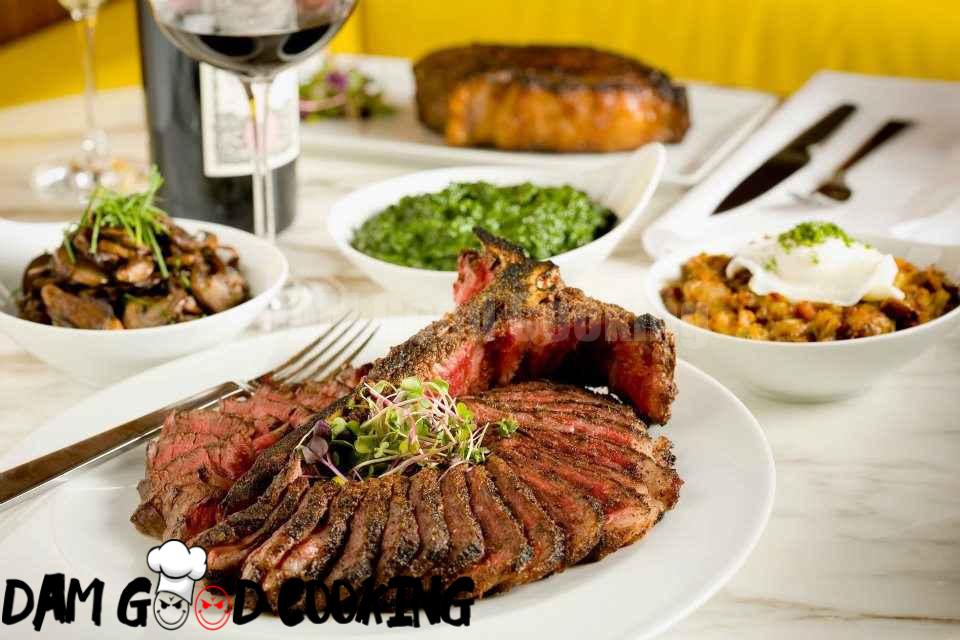 Barclay Prime, Philadelphia
You gotta get: The 28-day dry-aged New York strip; the Kobe beef sliders
Stephen Starr ranks pretty high on the list of influential Philadelphians (right after Ben Franklin and before the guy who first attempted to eat scrapple), mostly due to the high caliber of his restaurants. Chief among them, though, is Barclay Prime — his modernist temple of Pat LaFrieda beef, Kobe beef sliders, and truffle mac & cheese in Rittenhouse Square, which also serves an enormous 50oz Tomahawk ribeye. If you finish it by yourself, you might just squeeze by that scrapple dude — although definitely not in a literal sense.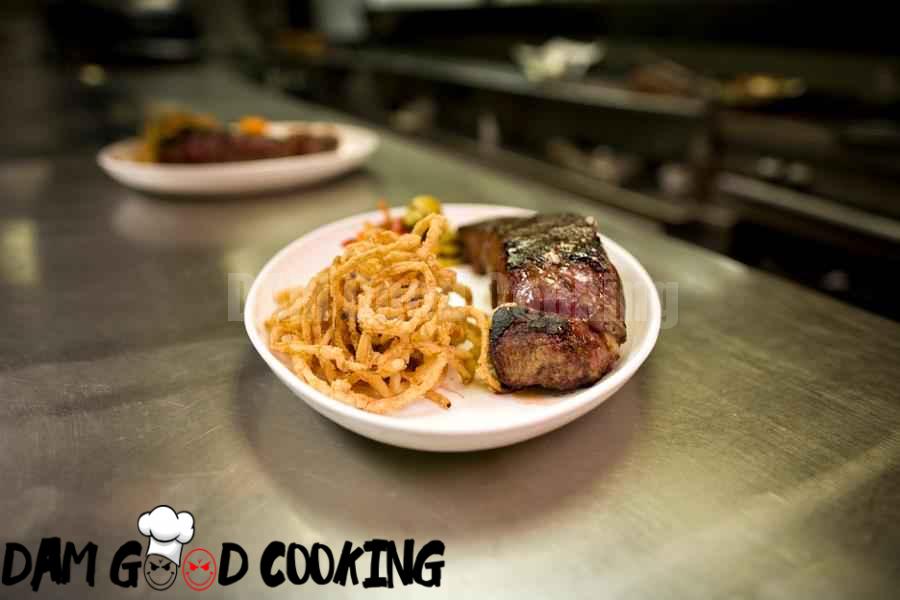 Bern's Steak House, Tampa, FL
You gotta get: The 18oz Delmonico; the French onion soup; all the wines
Storied Tampa steakhouse Bern's has been operating since 1956, when Bern Laxer opened what would later become one of Florida's most legendary meat destinations — George W. Bush famously stopped by for some steak twice during his presidency, and that dude is from Texas or something! Their Delmonico is a must-try, and you can wash it down with one (or two) of their over 500,000 bottles of wine. Yeah. 500,000. Once you're done there, you can move on to their Dessert Room if you've still got some dessert room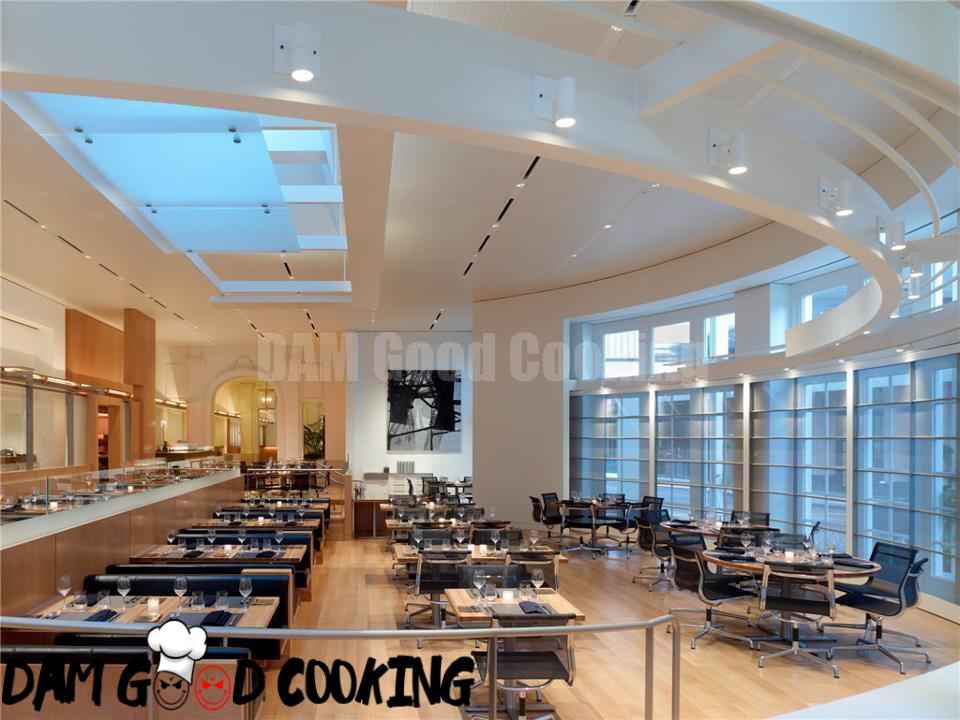 CUT, Beverly Hills 
You gotta get: The Wagyu ribeye; the 35-day dry-aged New York strip; the banana cream pie
CUT, located in the Beverly Wilshire hotel, is every LA-area aspiring actor's dream launchpad — it's Wolfgang Puck's Michelin-starred super-modern steakhouse that serves up totally non-traditional dishes (like Wagyu "sashimi") alongside classic favorites like filet mignon and bone-in ribeyes. Sure, it's fancy, but even the Hollywood elite have gotta admit that nothing beats the simple pleasure of their awesome banana cream pie. Except maybe millions of dollars.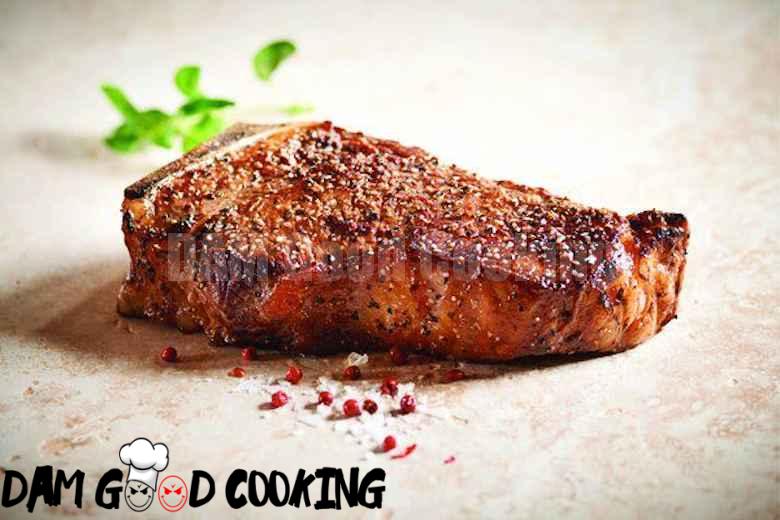 Pappas Bros. Steakhouse, Dallas
You gotta get: The filet mignon; the Akaushi Kobe beef
When you're in Dallas, you're inevitably going to be inundated with steakhouse options. But the undisputed king of these places is Pappas Bros., which was started by four brothers over 60yrs ago, and which continues making DFW's best steaks even today. They prepare craft beer-paired dinners as well as offering up some of the best au gratin potatoes and mac & cheese to go along with their meat selections in a decidedly elegant, leather-filled space right near the old Texas Stadium. Ol' daddy Pappas would be mighty proud.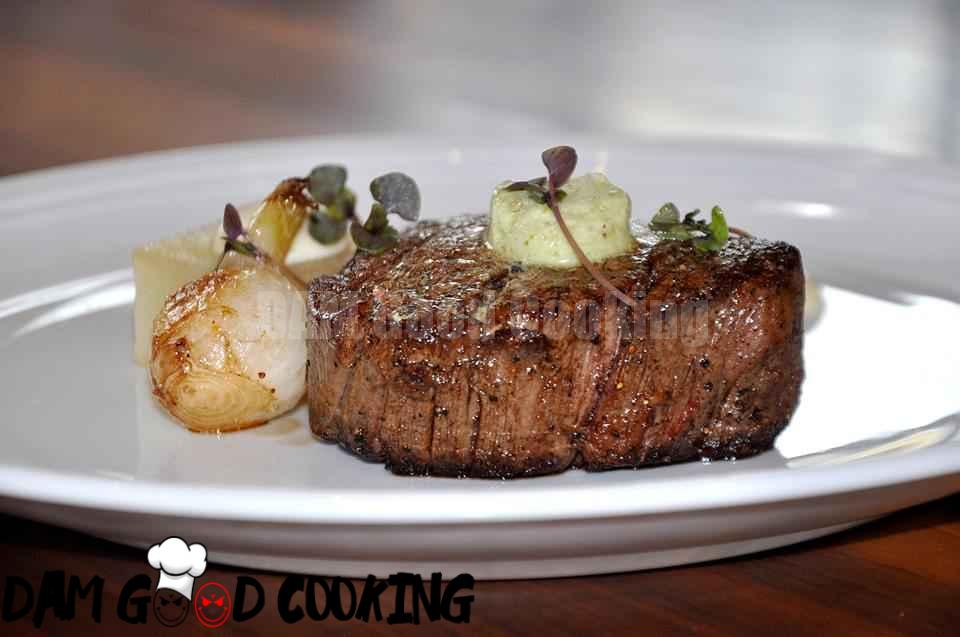 Killen's Steakhouse, Pearland, TX
You gotta get: The Wagyu ribeye; the Kobe bone-in ribeye
Sure, it may look unassuming from the outside (that's a code word for "looks like a convenience store"), but your mom was right: it's what's inside that counts, and inside this place is a bunch of the best cuts of beef in America — they've got a long list of both dry- and wet-aged steaks that're curated by a head chef who began cooking at age eight and went to Le Cordon Bleu. Try their Wagyu ribeye with some creamed corn and you'll never doubt Mumsy again. Or Killen's Steakhouse.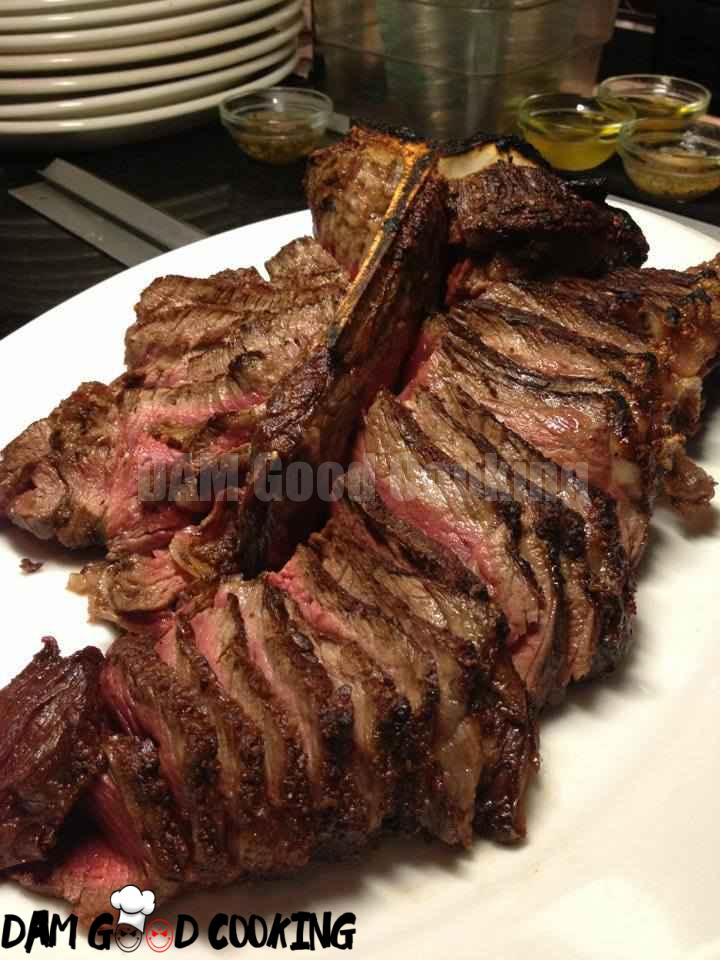 Kevin Rathbun Steak, Atlanta
You gotta get: The Masami Ranch Wagyu eye of ribeye with rosemary-mushroom reduction
Kevin Rathbun Steak is run by none other than Iron Chef-testant/Atlanta restaurant emperor Kevin Rathbun, who certainly isn't hiding the fact that he owns the place, and who's also cooking up some seriously mind-boggling variations on the traditional steak dinner. Dishes like seared foie gras, jalapeño creamed corn, and the dry-aged steak for two fly out of the kitchen a mile a minute, and ensure Kevin's place at the forefront of ATL's fine dining scene. It's even easy to remember his name!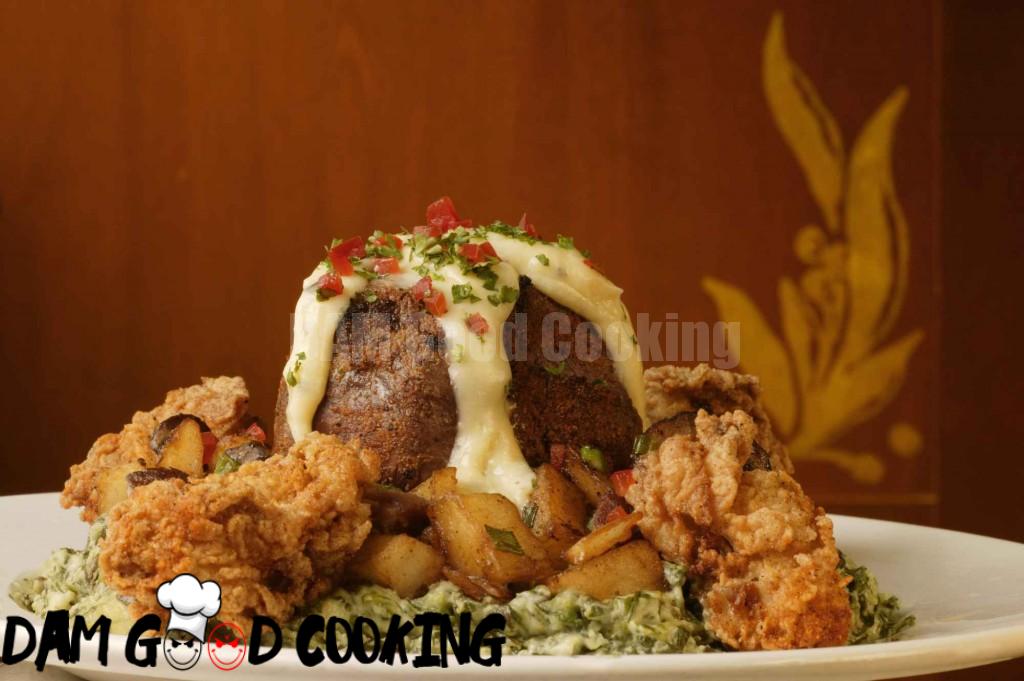 Dickie Brennan's Steakhouse, New Orleans
You gotta get: A steak with bearnaise sauce; Bananas Foster bread pudding
Standing proudly at the forefront of NOLA's boisterous, burgeoning food culture, Dickie Brennan's Steakhouse combines Gulf seafood and steak for a seriously Louisianan take on meat. The Brennan family name is a huge deal in New Orleans, and Dickie was obviously the most steak-focused of the bunch, because you really can't go wrong with any of the cuts available here. Also be sure to try their variation of Bananas Foster, a dish which was invented at another Brennan family restaurant in 1951! Brennans rule!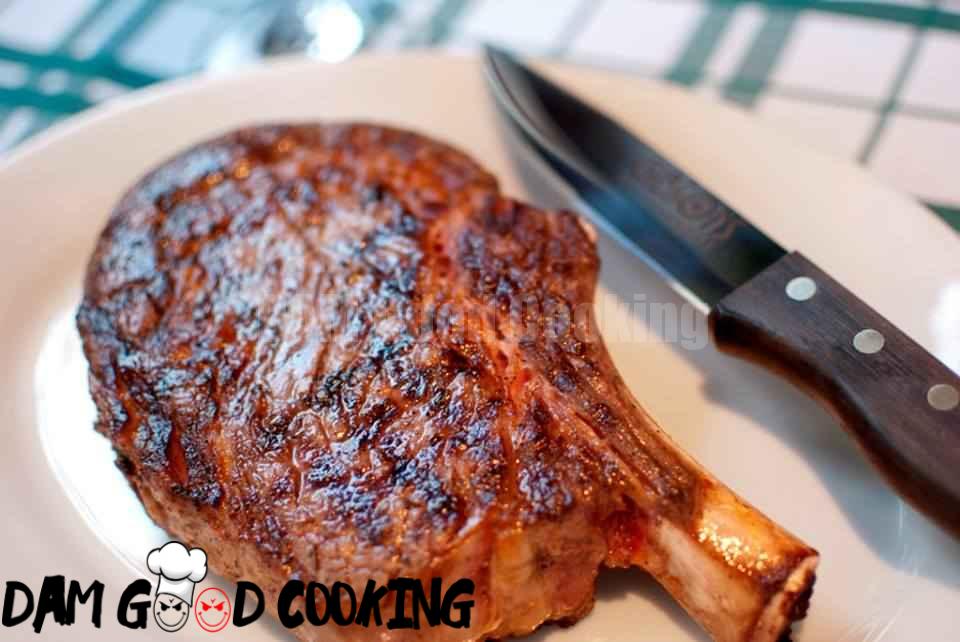 Gibsons, Chicago
You gotta get: The 48oz porterhouse; the double-baked potato
A bawdy, over-the-top ode to the big appetites of yore, Gibsons in Chicago features mammoth (the adjective, not the animal) steaks like a 48oz porterhouse and a 24oz bone-in sirloin alongside awesome desserts such as macadamia turtle pie, which are similarly mammoth. You'll be serenaded by a piano-playing vaudevillian if you sit in the bar area, a place many restaurant goers liken to stepping back in time to Chicago's storied meat-slinging past, when pianos were apparently everywhere.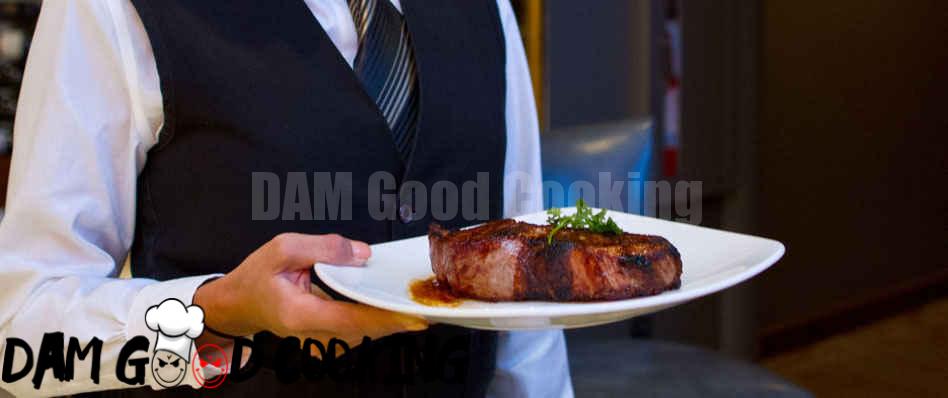 Murray's, Minneapolis
You gotta get: The Silver Butter Knife Steak for Two (a 28oz sirloin carved tableside)
With a retro vibe that'll make you feel like Marty McFly if he just really wanted to have steak in the 1950s, Murray's is a Minneapolis meat palace that's famous for its Silver Butter Knife Steak for Two — a minimum-28-day-aged 28oz sirloin that they bring to your table and slice up for you, ostensibly with a silver butter knife, but probably with a sharper one meant for cutting meat. Their au gratin potatoes are the most popular side, and if you're really feeling starch, their gnocchi is also killer. Cap off your night with a show at the Guthrie Theater, and you'll finally get enough courage to help your dad land that date.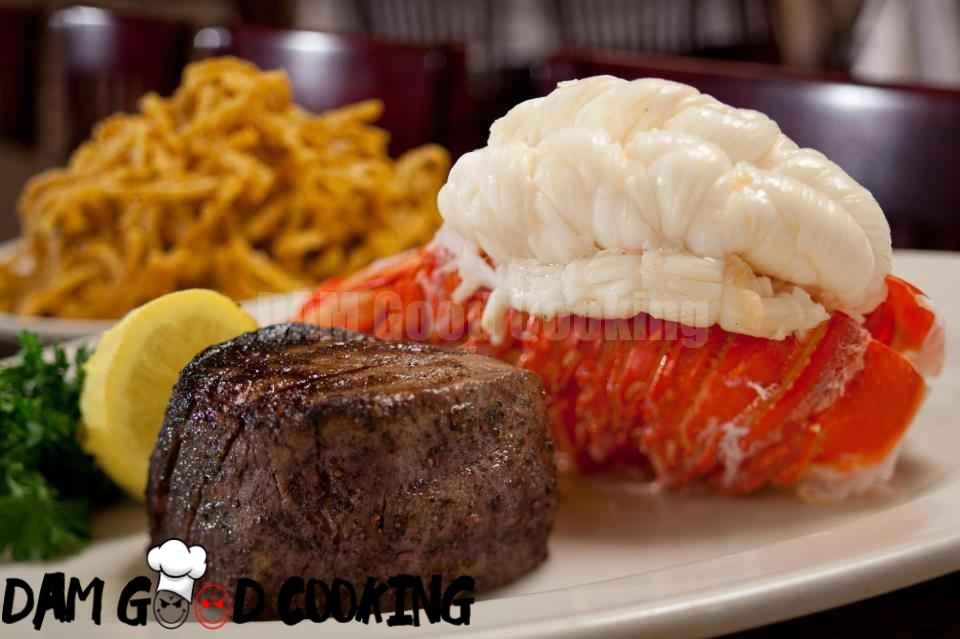 Mahogany Prime Steakhouse, Omaha
You gotta get: The bone-in 14oz filet; the lobster tail
Omaha is Warren Buffett's country, but you should ditch his favorite haunt (Gorat's) for Mahogany Prime, which serves US Prime Midwestern Beef in what's probably the most custom-tailored dinner possible, allowing you to choose your own meal adventure right down to the color of your napkin. They specialize in delicious, carved-up pieces of beef, but their seafood is also excellent, and the service impeccable. Where else will the waiters serve you amazing sourdough bread and then brush the crumbs off the table for you? Sorry, Warren. We love Mahogany Prime.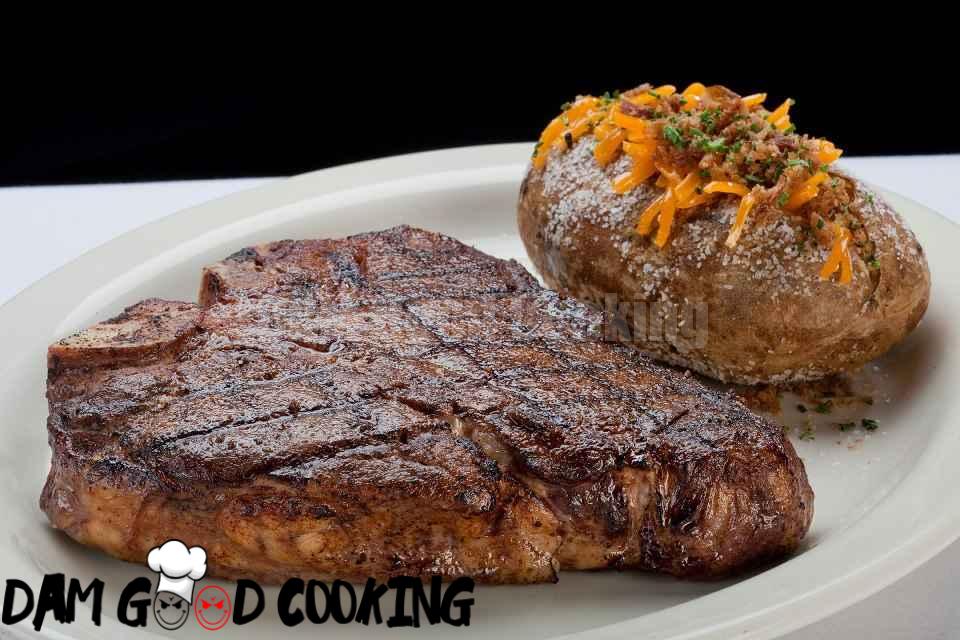 St. Elmo Steak House, Indianapolis
You gotta get: Their famous shrimp cocktail; the filet mignon
A landmark in Indianapolis since it opened its doors in 1902, St. Elmo used to be where tycoons and businessmen went to hobnob and seal the deal, usually over an awesomely spicy shrimp cocktail or a perfectly cooked filet mignon or bone-in cowboy ribeye. In addition to a dinner room, they've also got a 1933 Lounge for a more casual atmosphere, slightly less hobnobbing, great cocktails, and bar food like fried bacon-infused mac & cheese.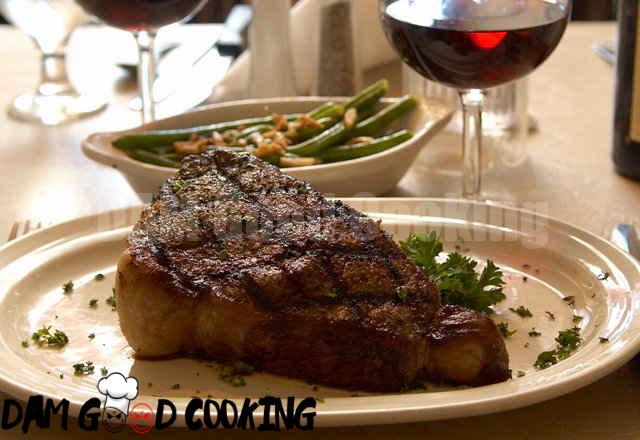 Citizen Kane's Steak House, St. Louis
You gotta get: The Delmonico; the creamed spinach
Located in a turn-of-the-century Victorian home on the outskirts of St. Louis, Citizen Kane's is a veritable steak Xanadu, with deliciously marbled Delmonico steaks instead of, y'know, sadness and austerity. The place is owned by the Kane family, who lend it a warm and relaxed vibe, and churn out hit after hit after hit in the form of their steaks as well as their famous sides, which include creamed spinach, garlic mashed potatoes, and a popular house salad called "Rosebud". We won't tell you what's in it, though, because that's a serious spoiler.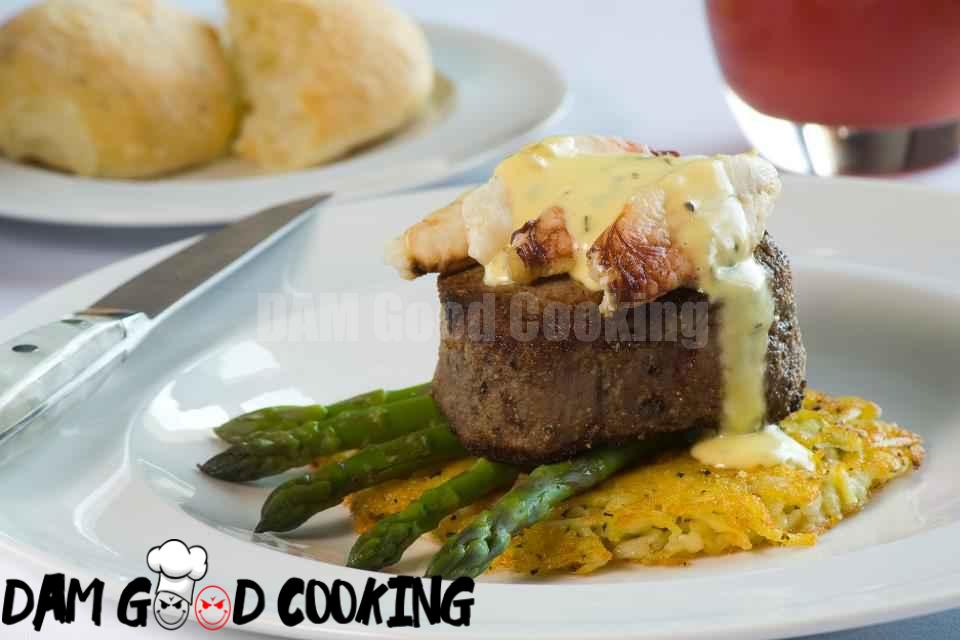 John Howie Steak, Bellevue, WA
You gotta get: Their steak frites with a Wagyu hanger steak; the 42-day custom-aged USDA Prime ribeye
Taking his naming cues from Kevin Rathbun, Seattle-area prodigal son John Howie's created a vaulted cathedral to the art of steak, featuring fatty cuts like a Wagyu hanger steak and USDA Prime beef that's been aged so long it might be eligible for a learner's permit. The bamboo walls lend a kind of Eastern mystique, but the food's simply and obviously delicious. Make sure to try the lobster mashed potatoes, or their enormous burger that can be topped with tempura bacon. Yeah. This guy's good.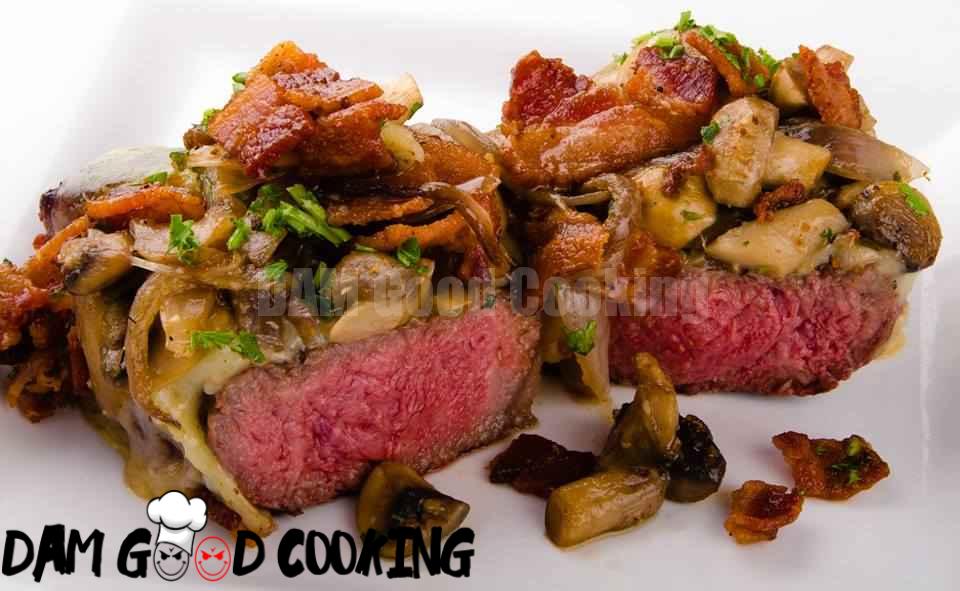 Kenny's Wood Fired Grill, Dallas
You gotta get: The 16oz ribeye with garlic mushrooms; the pork tenderloin
It's a rare steakhouse that can perfect both steak and seafood, but Kenny in Dallas has done just that, in a space that's reminiscent of a 1940s-style Chicago chophouse, but not in a weird Upton Sinclair kinda way. Their filet is served with Roquefort-bacon-walnut butter, which, uh, sounds awesome, and Kenny himself has also professed a New England-inspired love of seafood, which manifests itself in things like wood-grilled tuna steak and miso-glazed salmon. Also there's Grey Goose on tap. Make a pilgrimage, stat.