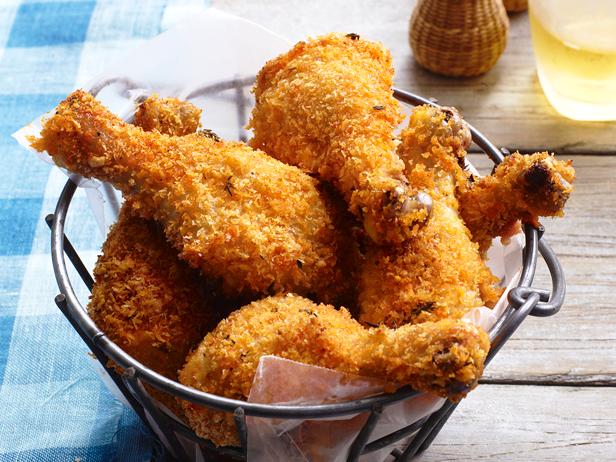 Ladies and Gentlemen, I have a treat for you today.  Here is an awesome Recipe you will find extremely delicious filled with excellent flavor. 
Mix 1 tablespoon lemon zest and the lemon juice in a large bowl. Add 1 cup water and the sugar and whisk to dissolve, then whisk in the buttermilk. Pierce the drumsticks several times with a fork and season with salt and pepper. Toss in the marinade, cover and refrigerate 4 hours, or overnight.
Preheat the oven to 400 degrees F. Bring the chicken to room temperature. Put the panko, thyme, the remaining 1 tablespoon lemon zest, the cayenne, 1 teaspoon salt, and black pepper to taste in a large resealable plastic bag and shake to mix. Put the mayonnaise in a bowl. Set a rack on a baking sheet and spray with cooking spray.
Remove the drumsticks from the marinade, dip in the mayonnaise, then drop into the bag and shake to coat; transfer to the rack.
Mist the chicken with cooking spray. Bake until golden, about 35 minutes; flip and bake until browned and crisp, 35 to 40 more minutes. Cool completely, then pack in an airtight container.
[wpurp-searchable-recipe]Crunchy Lemonade Chicken Drumsticks! – – – [/wpurp-searchable-recipe]