Hello folks, and welcome back to another episode on DAMGoodCooking.com.  Today's quick Recipe is Chicken Tacos!!!
If your behind schedule, and you want a quick tasty meal for the family, chicken tacos is the way to go!  it taste so much better than Del-Taco or Taco Bell (even though I include the Taco Bell seasoning), it taste waaayyyy better!!
I bought the hard shells a while back and they have been sitting in the pantry closet collecting dust and wanting attention.  I decided to check the expiration (still have a few months to go) and pull these babies out for Taco night!
Here is what you will need!  (full detailed ingredient and instructions below post)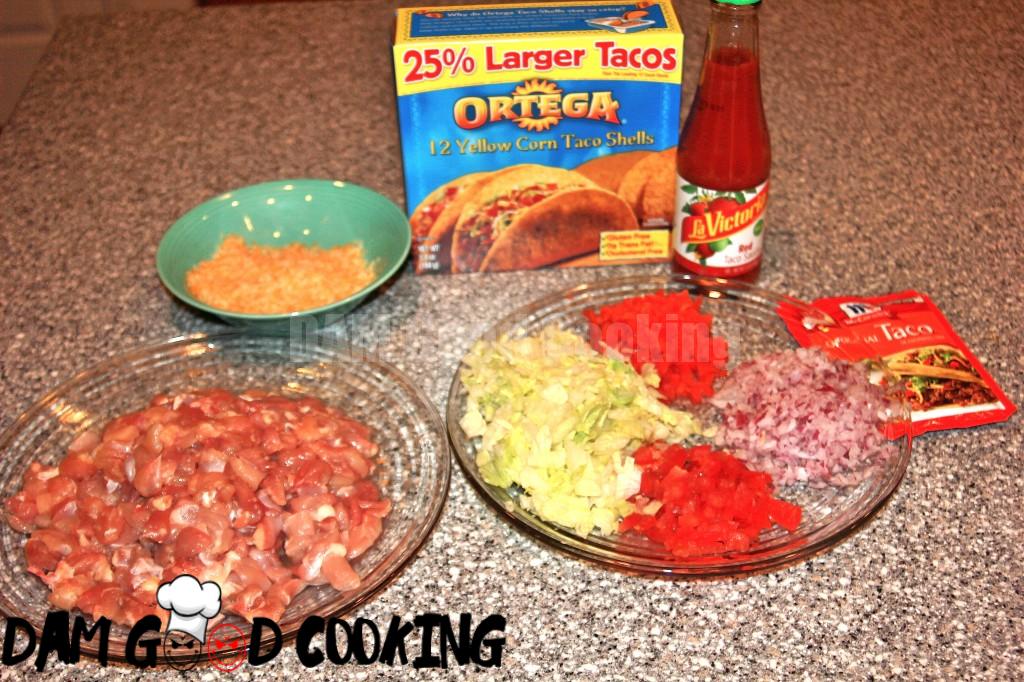 Now you can buy the pre-cut chicken from your local grocery store – I preferred to skin, de-bone, and cut up the chicken thighs I had in the fridge.
Be sure to shred the lettuce and chop your onions, tomatoes and (Red or Green) peppers.  The mozzarella cheese was purchase pre-shredded.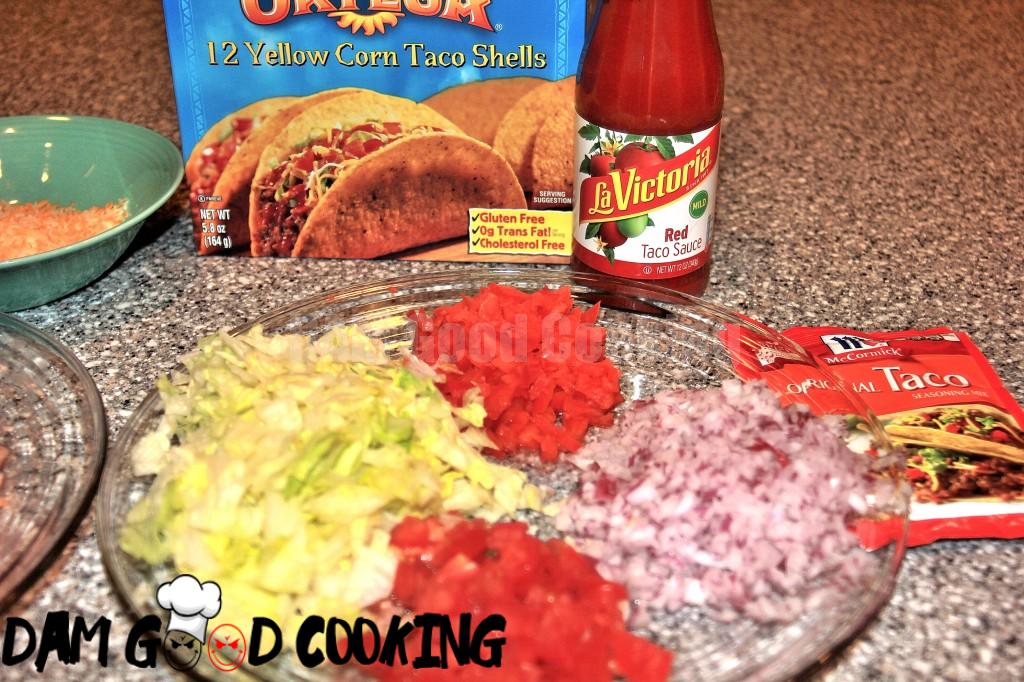 Toss your chicken on the WOK (preferred) or skillet for about 10 to 12 mins while constantly turning the chicken over to prevent burning and sticking.   Add your Taco seasoning around the 5 Minute mark.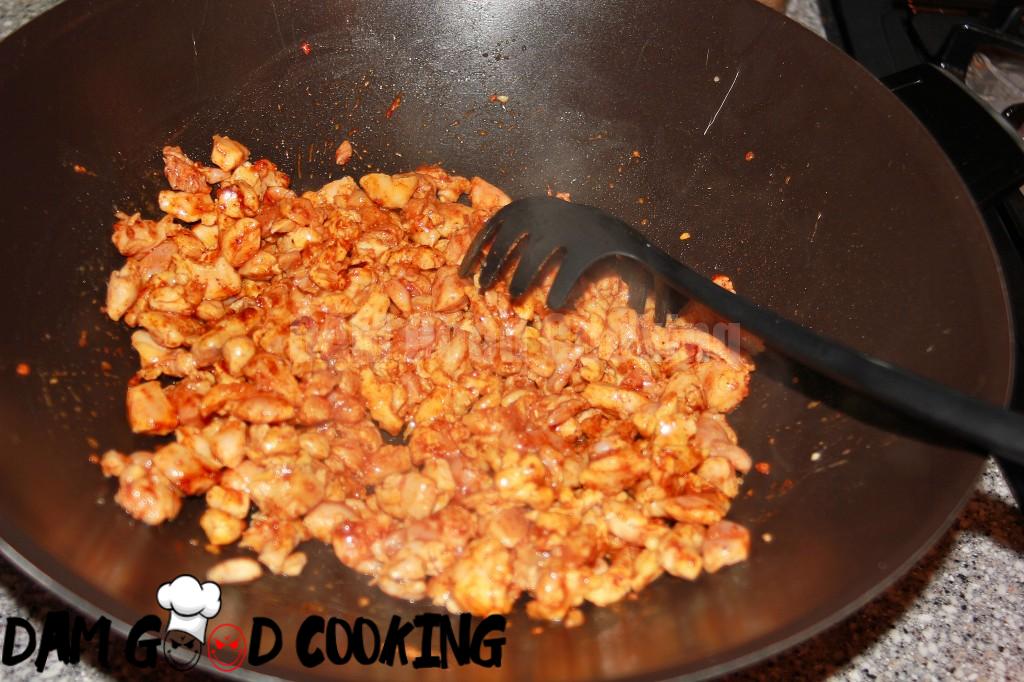 Take your chicken out the WOK, load up the TACO's and ENJOY!
Quick and Easy!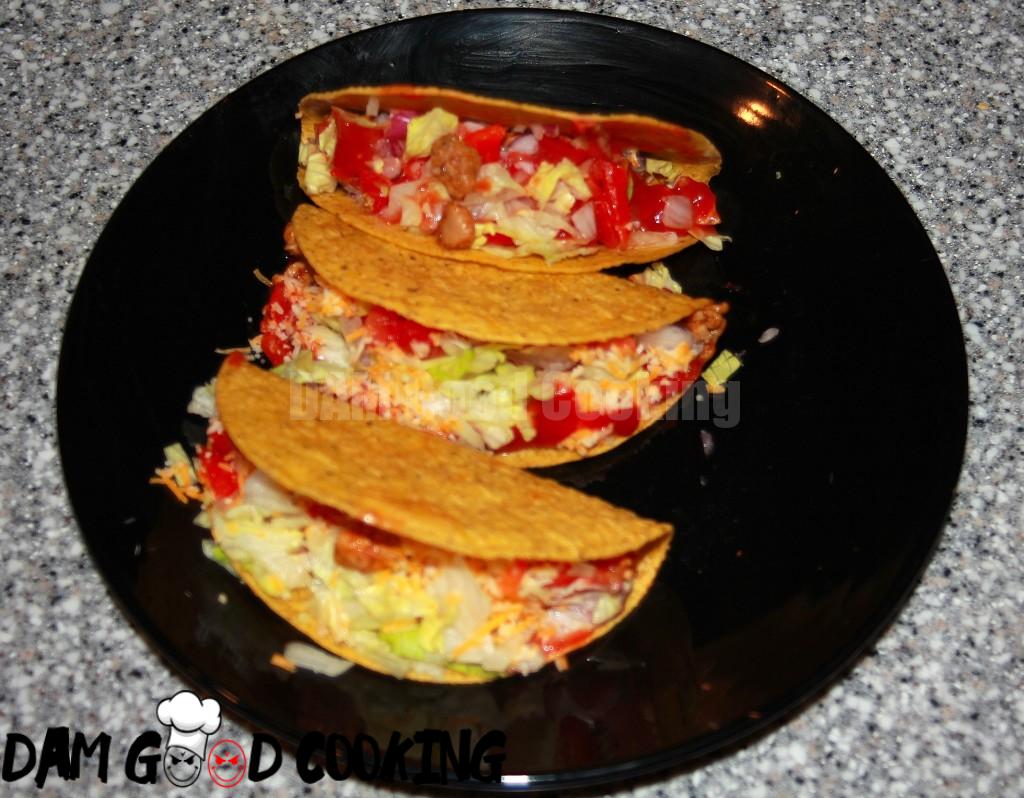 [wpurp-searchable-recipe]Ten Minute Chicken Tacos – – – [/wpurp-searchable-recipe]