Hey guys,
It's Michelle from DAM Good Cooking and today I have a delicious Korean marinate for you. A few weeks ago while watching the Wendy Williams show, she had Chef Judy Joo show some simple Korean recipes. I knew I had to make the marinade and kimchi rice (click here for that recipe). We were not disappointed, and even though my grocery store didn't have all the ingredients, substitutions were made. Sometimes that just happens and you just have to improvise.
FYI: I have also used this marinade with chicken and shrimp with the same delicious results.
You will see the recipe below with the changes that were made: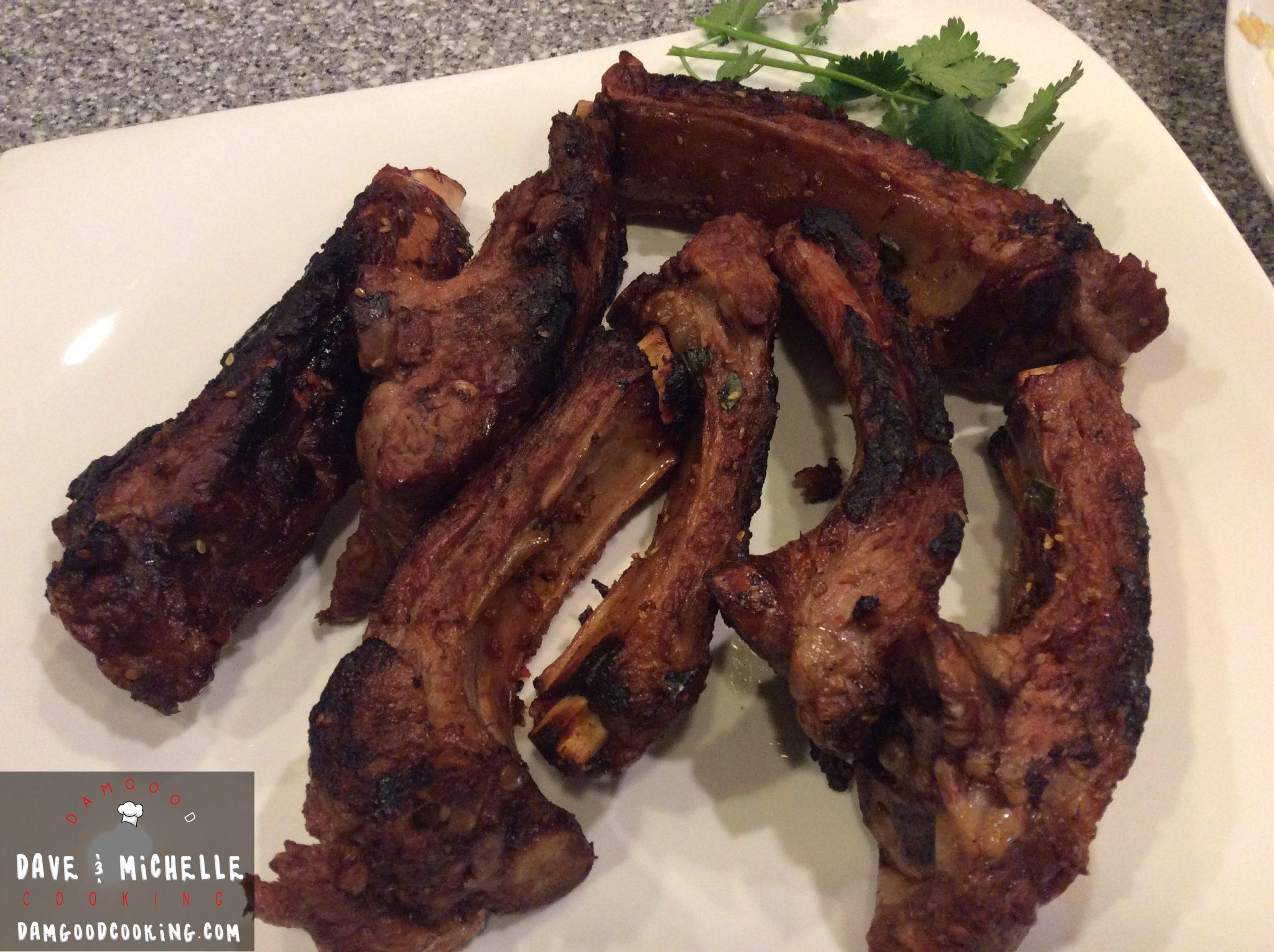 Ribs and Salmon Korean Marinate For The Grill
¼ cups soy sauce
½ cup packed dark brown sugar
6 scallions, thinly sliced on an angle
3 tablespoons rice vinegar
3 tablespoons maple syrup
2 tablespoons gochujang (Korean chile paste) *Used Garlic Chile Sauce
2 tablespoons toasted sesame oil *Used Roasted Sesame Oil
2 tablespoons grated peeled fresh ginger
2 tablespoons roasted sesame seeds *Used 1 tablespoon
6 cloves garlic, grated or minced *Used only 1 Garlic because the Chile Sauce has plenty in it
Pinch of kosher salt or sea salt and ground black pepper or to your liking
Tip: Buy the 99 cent sesame seed and roast them yourself, if you don't use them that often. Bake on an ungreased baking sheet at 350° for 5-10 minutes or until lightly browned. I only used 1 tablespoon because 2 is a lot, but you decide how much you like.
In a medium bowl, stir together all the ingredients, cover the meat and let marinate in the refrigerator, tossing once or twice, for at least 4 hours or up to overnight. Personally, overnight is way better because they get all juicy and even more delicious.
When ready to grill, shake any excess marinade off and arrange on the grill. Put the Ribs on 15 minutes each side and the Salmon on 7 minutes each side.
I have made this a few times and it is always a big hit in the DAM Good house.
ENJOY!!!!
XOXO
Michelle
Save
Save
Save
Save