Hey guys it's Michelle and today I have a Creamy Crockpot Chicken and Broccoli recipe that is really simple to make. There is nothing like having a simple recipe when you are busy! We will be bringing you guys a ton of chicken recipes because we are trying to eat more healthy.
We will soon be adding adding turkey and fish to our grocery list, so be on the lookout for some of those recipes.
Here is the recipe!
3 pounds boneless skinless chicken breasts
10.5 oz Cream of Chicken Soup
10.5 oz can Cheddar Soup
14.5 oz Chicken Broth
1/2 teaspoon Red Pepper Flakes
1/4 teaspoon Adobe
1/4 teaspoon Salt
1 cup sour cream
Broccoli florets (As much as you like)
1 cup cheddar jack
Add everything in the crockpot expect the broccoli and sour cream!
Shred the chicken, then place it back in the pot. Boil the broccoli in hot water for 3 minutes then drain it, add it with sour cream to the chicken and stir.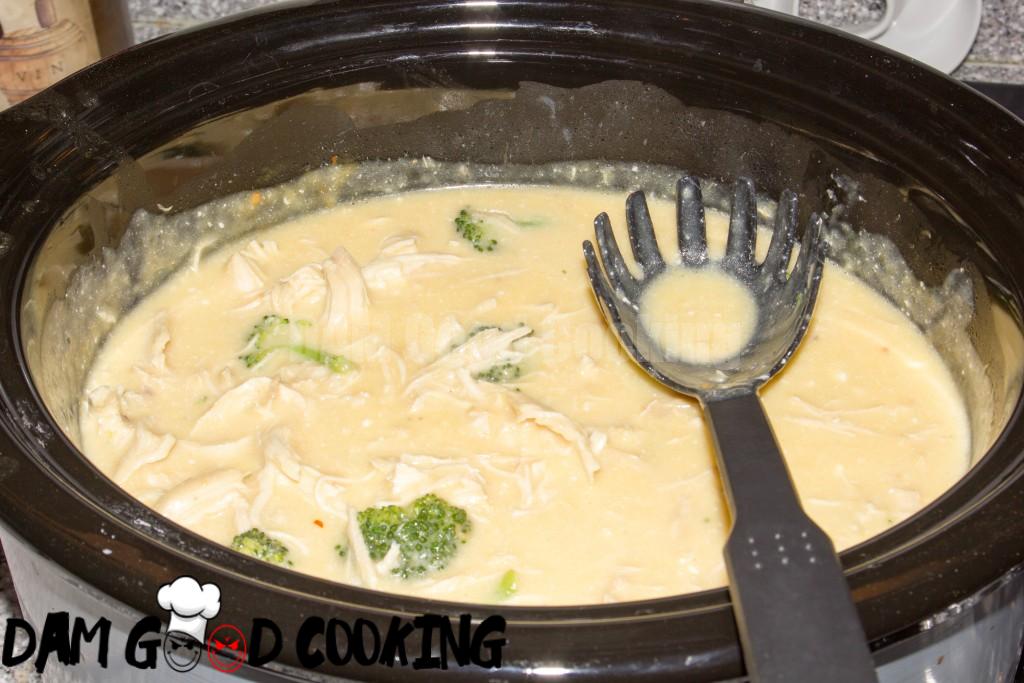 Now it is ready to serve! We placed it on top of some brown rice and it was D-E-L-I-C-I-O-U-S!
[wpurp-searchable-recipe]Crockpot Creamy Chicken & Broccoli! – – – [/wpurp-searchable-recipe]