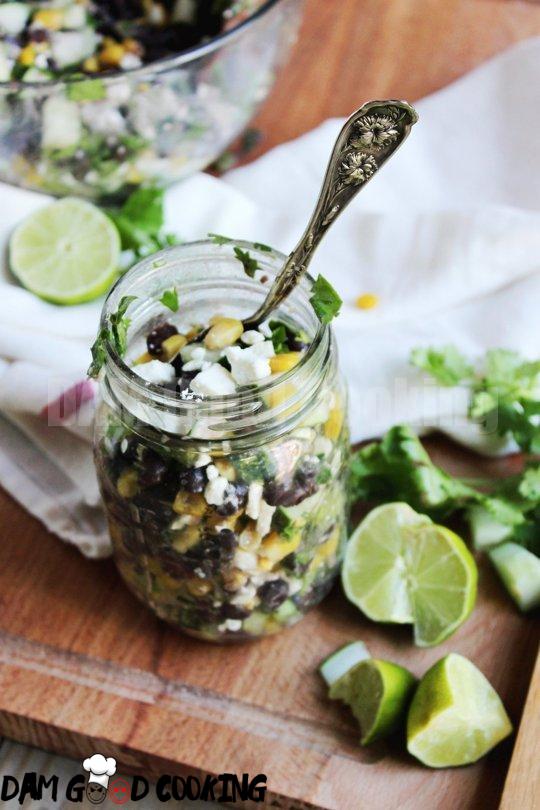 This hearty, refreshing salad takes about 15 minutes to make — no cooking, no excessive prep. If my taste buds could actually dance, they would definitely dance with every spoonful. Creamy feta and red wine vinegar add a delicious Greek twist to ingredients that are typically found in Central American dishes: black beans, corn, and cilantro. Make a big batch at the beginning of the week and you're all set.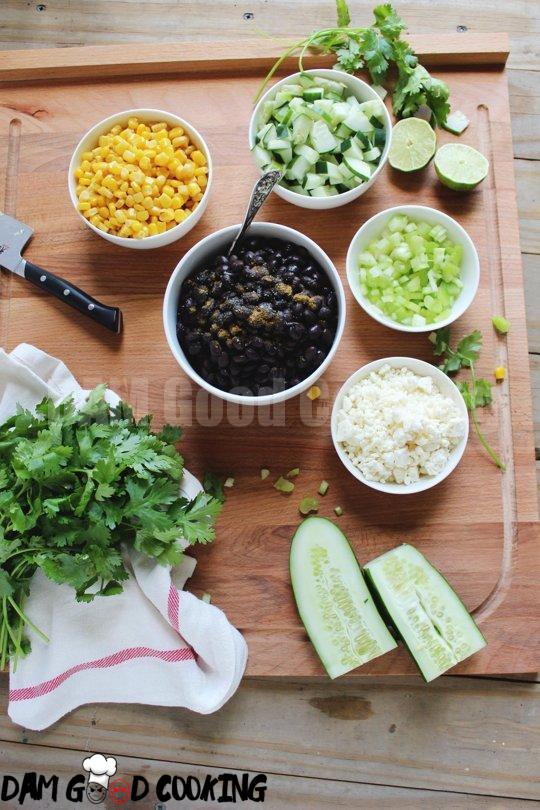 This is definitely a go-to summer dish for me — quick, filling, nutritious, and so versatile! Pack it in a pint jar and bring it to work for the perfect lunch, eat it over butter lettuce with a citrus vinaigrette, scoop it up with corn chips, or even eat it in a wrap. Garnish it with a sprig of cilantro and a few lime wedges, and you can even take it to a party!
SCROLL BELOW FOR INGREDIENTS AND INSTRUCTIONS
Chilled Black Bean, Feta & Cucumber Salad
Serves 6 to 8
3 (15-ounce) cans black beans, drained and rinsed
1 (15-ounce) can whole-kernel corn (or about 1 1/2 cups fresh corn)
1/2 medium cucumber, finely diced
1 cup chopped cilantro
2 to 3 limes, juiced
1/2 cup chopped celery or green onions
1 to 2 cups crumbled feta
1/3 cup red wine vinegar
Sea salt, cracked black pepper, and cumin to taste
Combine the black beans, corn, cucumber, cilantro, celery, and feta in a large bowl and toss until mixed evenly. Add lime juice and vinegar, stir, and taste. You may want to add more lime to taste. Add a dash of salt, pepper, and cumin, and adjust to taste.
Chill for at least one hour before serving.
Recipe Notes
Add one or two fresh diced jalapeños for the perfect kick.
[wpurp-searchable-recipe]Chilled Black Bean, Feta & Cucumber Salad – – – [/wpurp-searchable-recipe]